The Sarti 'Blue Flag' beach is a wide strip of white sand that stretches for 3 kilometres. This is the greatest treasure that Sarti has going for it. The water is shallow making it ideal for children, but still deep enough for swimming and watersports. The size of the beach ensures that it never fills up and if it does, you can always walk a little further to find your own turf. The Sarti beach is one of the few beaches in Sithonia that will surprise you with its waves. OK, it's not quite a California surf, but it is guaranteed to give you hours of enjoyment as you ride the crest with your bodyboard. It doesn't end here. Sarti offers a wide assortment of water sports such as scuba diving, windsurfing, kiteboarding, snorkeling and others. If you are looking for excitement you can find it in Sarti.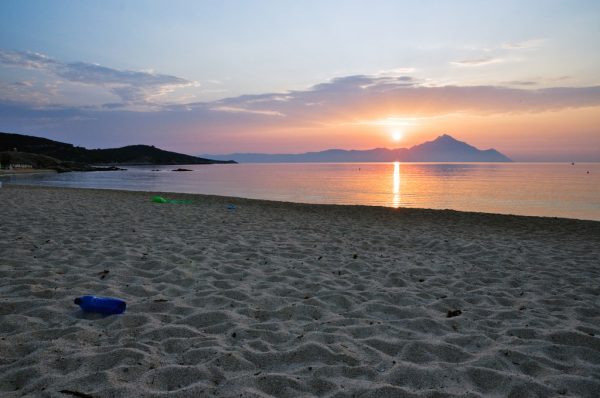 But it is the view that really inspires! Sure, you can see Mt. Athos from almost any beach on Sithonia's western coast, but the view from Sarti is absolutely dazzling. While you can sit on any beach and see the sea, in Sarti you are front and center to the 2000 meter high cloud capped mountain that dominates the horizon.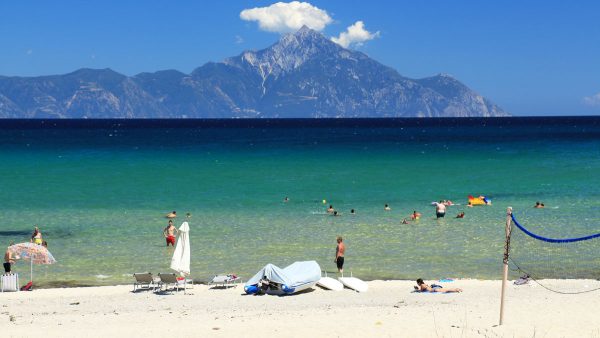 Sarti is not just a resort town, it's a village where people live year round. Because of this Sarti is one of the largest centers in Southern Sithonia and offers everything needed. So Sarti is a good place to use as a base to explore the surroundings.
Sarti is equipped with some larger supermarkets, gas stations, pharmacies and ATMs. The shopping quarter in the center of town is quite sizable with shops selling everything from clothing to olive oil. Restaurants are also abundant along the beachfront promenade.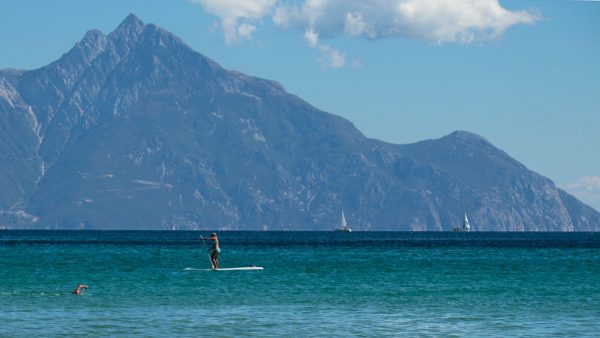 Transfer Thessaloniki is the best way to discover this beautiful places! We are here to transfer you from Thessaloniki Airport to  Halkidiki.  Your transfer, is our pleasure!