Holidays to Sani give you a classy marina, plush cocktail lounges and designer shops – all neatly packaged with countryside walks and a 7-kilometre beach.
Natural beauty
Sani is a vibrant seaside town on the Kassandra Peninsula, part of Halkidiki in northern Greece. Million-pound yachts fill the elegant marina, which is ringed with restaurants, bars and boutique shops. Setting wise, you've got Mount Olympus in the distance and a wide swathe of sandy beach on the coast. The area's great for rural hikes, and you can fit in Greece's second city, Thessaloniki, in a day.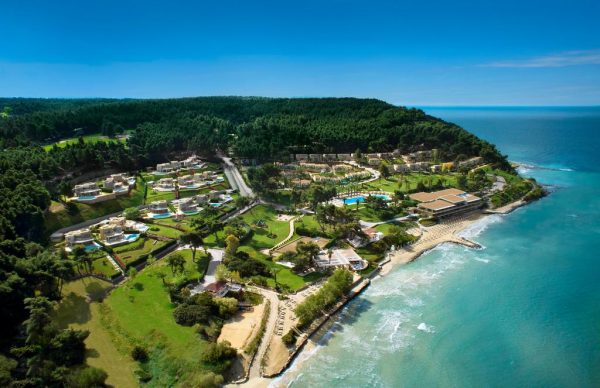 Blue Flag Beach
Sani's Blue Flag beach is a 7-kilometre stretch of sand, lapped by the shallow blue waters of the Aegean Sea. There are sunloungers and umbrellas, plus bars and restaurants in the hotels along the beach. Siviri Beach is almost a dead-ringer for Sani – but this sandy beach makes for a change of scene and also has a couple of seafood tavernas. It's a 30-minute drive down the coast and comes with some secluded spots away from the main part.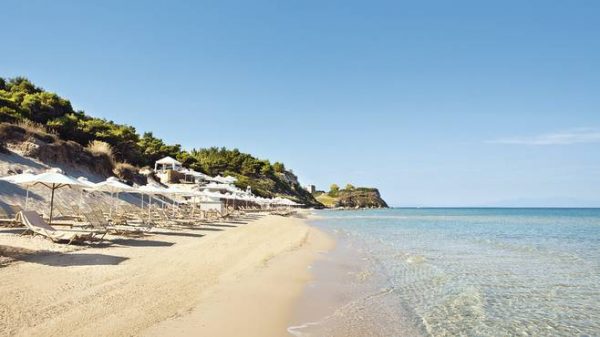 Daytrips to Thessaloniki
It's about 90 minutes' drive to Thessaloniki, a vibrant, cosmopolitan city with architecture that goes way back. At the centre of it is Agios Dimitrios, a huge 5th-century church with an underground crypt that's open to tour. Nearby are the ruins of the Palace of Galerius, a Roman site with a walkway all around it – relics from here are housed in the Archaeological Museum. As for retail therapy, there are two shopping centres on Tsimiski Street.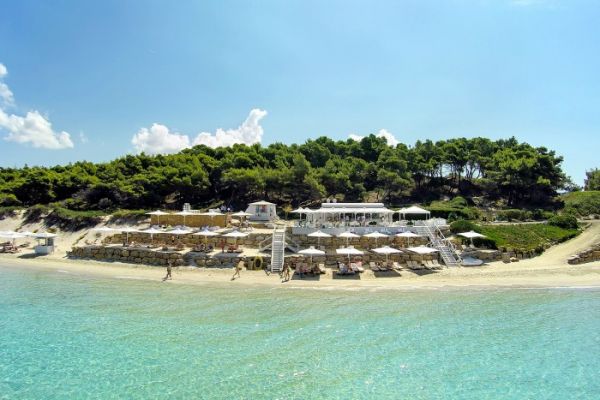 Transfer Thessaloniki is the best way to discover this beautiful place! We are here to transfer you from Thessaloniki Airport to this Sani beach.  Your transfer, is our pleasure!