Imagine yourself in a pool amidst precipice rocks, natural waterfalls and wild vegetation. Feel the soothing warmth of the water (37⁰C) taking the strain off your body, and let your eyes wander around the verdant gorge of the water stream of Saint Nicolas locally known as Thermopotamos (hot river). In the springtime, breath in the galore of natural aromas in a feast of green, where even the branches of the trees (mainly planes and willows) are all covered with covetous ivy. In the winter, relish the stimulating sensation of the 37 degrees in the outdoor pool, the stunning turquoise spot that stands out in the white and cold.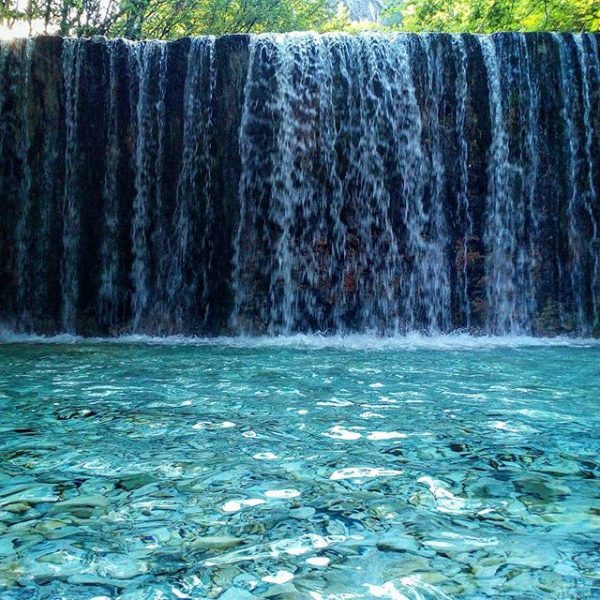 In the pregnant with history district of Pella, the capital of the Kingdom of Macedonia, the eternal beauty of Greek nature will embrace your desire for wellness and healthiness. Home to your sensational holiday will be Loutraki, also known as Pozar, an area situated at 110 km from Thessaloniki and only 40 km from Edessa, the capital of Pella and one of the most beautiful cities of Greece thanks to the water streams that run through it and rush over the cliffs to form two waterfalls, with the higher and more spectacular one at 70 m.
At the foot of Kaimaktsalan Mountain, the thermal baths facilities of Pozar comprise 48 individual baths, 6 indoor pools, the outdoor pool (12x25m) hamams, jacuzzi and spa services. Recommended for rheumatic, dermatological, gynecological, and respiratory and circulatory system conditions, the hot springs of Poar are beneficiary for everybody's health and well-being not just while bathing in them, but also when drinking their water. Still, that's just half as natural and healthy as you can go.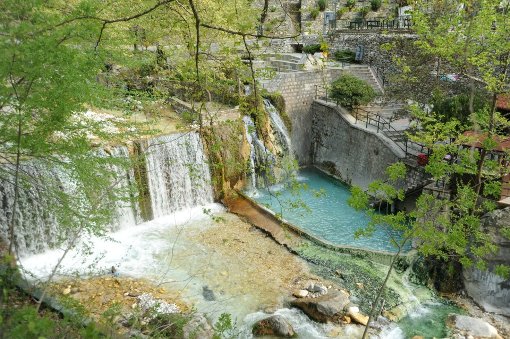 Fine hotels and snug guesthouses, all affordable, will cater for your accommodation. If you plan a day visit, don't miss out on a meal here: fish from the Vegoritida lake and game animals from the forest will honour your choice. But your acquaintance with the local taste will remain incomplete unless you take a sip of the famous local wine, "Ksinomavro", a red wine of rich sour taste from the nearby town of Aminteo, and origin of the chic pink champagne of the area. At the end of your trip you'll need some key words to list your holiday under. Why don't you try the contrasting yet absolutely challenging terms "relaxation" and "vitality"? That's exactly what Pozar is all about!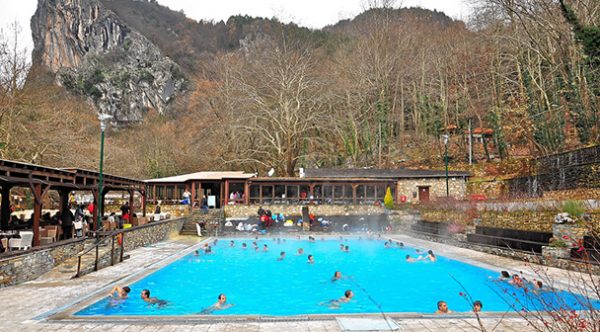 Transfer Thessaloniki is the best way to discover this beautiful thermal baths! We are here to transfer you from Thessaloniki Airport to Pozar.  Your transfer, is our pleasure!