The main town of the municipal district of Aristotelis and one of the largest market towns in Halkidiki, Ierissos stands on the site of ancient Akanthos, a colony of settlers from Andros, and was first inhabited in prehistoric times. Its modern name is derived from the Latin ericius. It was a member of the Athenian Alliance. The town was burned down by the Ottomans in the 1821 uprising. The prytaneum of ancient Akanthos can be seen at the Ierissos archaeological site, and the Krounas tower is an impressive sight to visit. Modern Ierissos is a well-equipped resort, an ideal destination for unforgettable holidays.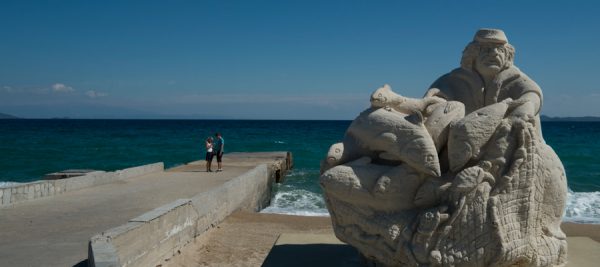 Sightseeing
The ruins of the castle and the Byzantine church: The only visible trace of Akanthos is a section of the ancient wall which has been excavated on the east side of the acropolis.
The Tower of Krouna, approx. 2km west of Ierissos. It had a Byzantine fortification which protected the property.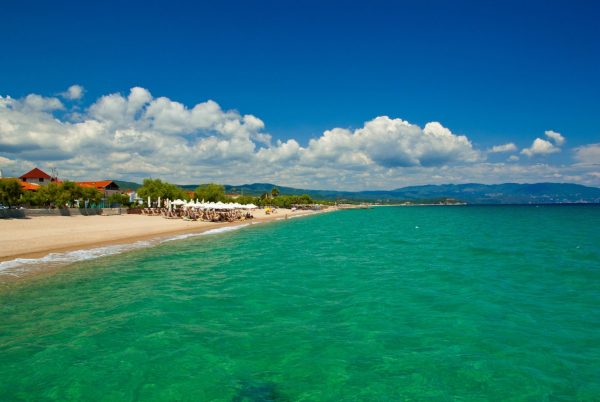 On the road to Nea Roda you will pass the Ierissos boatyards, where they build and repair fishing and leisure craft using traditional methods. Only timber is used and the skills are not formally taught but passed on from generation to generation.
The dependency (metochion) of the Life-Bearing Spring, which belongs to the Monastery of Hiliandary.
In May 2005 the town constructed an aquarium, where visitors can see a variety of fish and shellfish from the local waters, including gildhead, mullet, perch and lobster. The 40 cubic metre tank contains sea water continually renewed by a special pump connected to the sea.
The amphitheatre and the Cultural Center are unique in Greece and project stereoscopic- 3D movies on a curved screen, housing also lots of exhibitions of great cultural interest.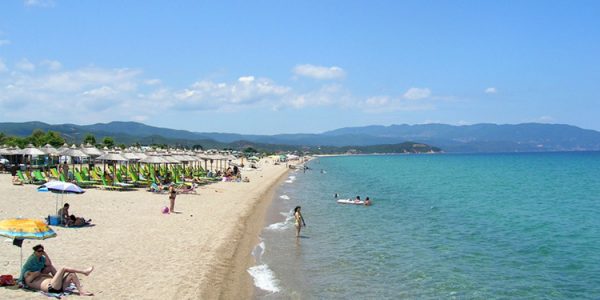 Transfer Thessaloniki is the best way to discover this beautiful places! We are here to transfer you from Thessaloniki Airport to Ierissos.  Your transfer, is our pleasure!