Halkidiki, is a peninsula and regional unit of Greece, part of the Region of Central Macedonia in Northern Greece. The autonomous Mount Athos region constitutes the easternmost part of the peninsula, but not of the regional unit. The capital of Chalkidiki is the main town of Polygyros, located in the centre of the peninsula.
Chalkidiki today is a popular summer tourist destination.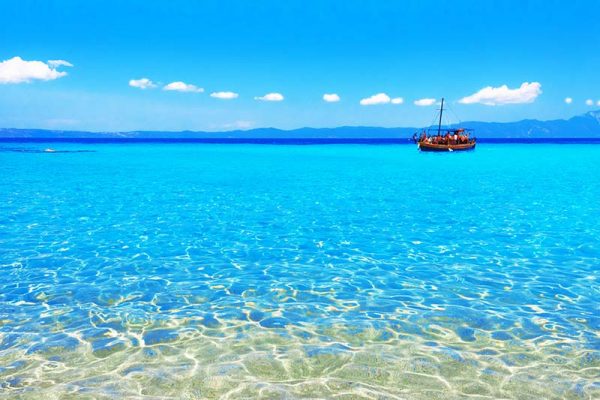 Halkidiki boasts an amazing 550km of coastline, featuring a thousand different beaches, some offering an endless expanse of golden sand; others are rockier, creating intriguing possibilities for exploring. Some beaches are stunning and crowded socialising spots, while others are nothing more than beautiful deserted coves among the rocks. All of them however are blessed with emerald, crystal clear waters, reflecting the deep green of the nearby pine forests. The Blue Flags Halkidiki every year is awarded with are well-deserved.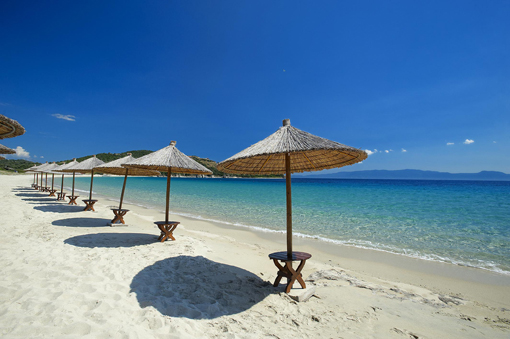 Among this intoxicating blend of blue and green, the visitor will find major hotel complexes built to the highest standards, particularly on the first of the three "legs", cosmopolitan Kassándra. Here there are also traditional seafront guesthouses, little hidden treasures and marinas along the coast at Sithonia, as well as some unique archaeological sites. These include Ancient Olynthus. Stágeira, the birthplace of Aristotle and, of course, Mount Athos, a unique Christian monument, untouched by the passing of time and a living monument to Byzantine culture, standing in the midst of untouched nature.
Tranfer Thessaloniki to discover this beautiful places! Your transfer our pleasure!