The history of Aristotelous Square begins with the Great Fire of 1917 that destroyed two thirds of the city of Thessaloniki. Ernest Hébrard designed the monumental axis so that looking uphill from the square one could see the city's Byzantine walls and the Upper Town. Also visible from the square would be what Hébrard called the Place Civique or Civic Square, which would be the city's administrative heart along European lines: it would feature the City Hall on the left, the court houses on the right and a grand triumphant arch leading uphill from the Civic Square. This part of the design was never realized due to a lack of funds, although following archeological excavations unearthed the ancient Roman agora at the same spot were the Civic Square was planned.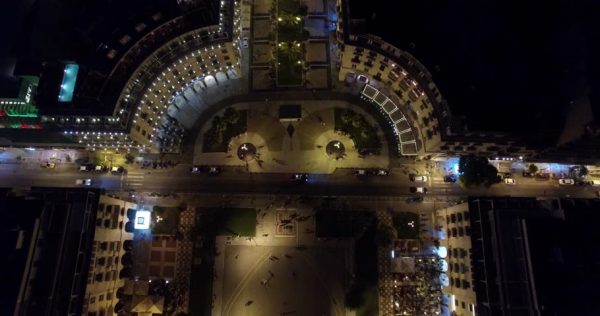 Since the first concept designs by Hébrard in 1918, his designs for Aristotelous Square were simplified considerably. Instead of the original elaborate designs, the façades that were built in the 1950s were much more modest, due to the financial situation of the country at the time and the decision of the Venizelos government in 1918 to fund the project from private sources and not the government.
Today, Aristotelous Square is one of the most famous places in all of Greece and almost synonymous with the city of Thessaloniki itself. The square plays an important role in the sociopolitical life not only of the city, but of the wider country as well. Numerous large rallies and political speeches have been organized in Aristotelous Square. Additionally the square is used for many cultural events, such as festivals and the annual Christmas and carnival celebrations. It is an important tourist attraction for the city, and the numerous cafes and bars that line up the square make it popular with the younger generations.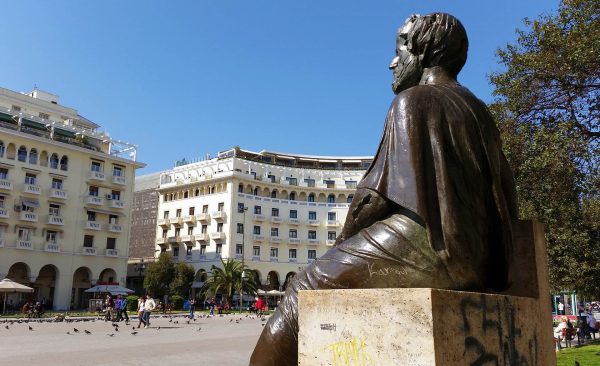 The two quarter-circle sides of the square are occupied by important buildings. On the left is Electra Palace Hotel, which is one of the best five-star hotels in Thessaloniki and on the right is one of the city's most famous movie theaters, the Olympion Theatre cinema, site of the annual Thessaloniki International Film Festival. It also houses a very popular bar of the same name.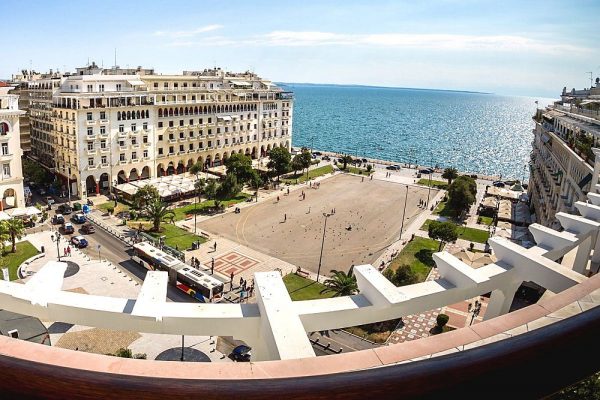 Transfer Thessaloniki is the best way to discover this beautiful place! We are here to transfer you from Thessaloniki Airport to Aristotelous Square.  Your transfer, is our pleasure!