Afitos or Athitos is a traditional village in Kassandra Halkidiki which is located 83 km away from Thessaloniki. It has an amazing view of Toroneos gulf as the village is built on a hill above the coast. Most houses are built of stone with an excellent architecture. Small squares, cobbled streets and traditional taverns create a beautiful scenery totally harmonized with the natural landscape. Visitors also have the opportunity to admire the unique architecture of the church of St. Demetrius which was built in 1859 and it is located in the central square and also mansions and the famous sculptures of Vassilis Pavlis. In the village center you will find the folklore museum which houses various art exhibitions such as tools and utensils used in the past by local residents.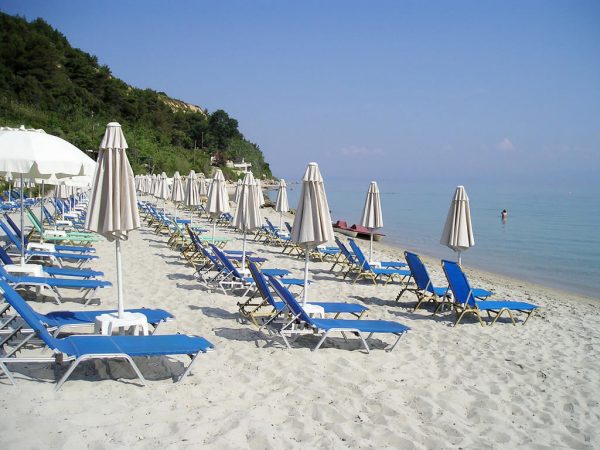 The village has a long history as there is evidence of settlements from 3000 BC. Afitos, which was known as Afitios, is flourished as a member of the Athenian Alliance. In 348 BC it was destroyed by King Phillip II and was reoccupied later. During the Roman Period it experienced a second major development probably due to the monument of Ammon Zeus.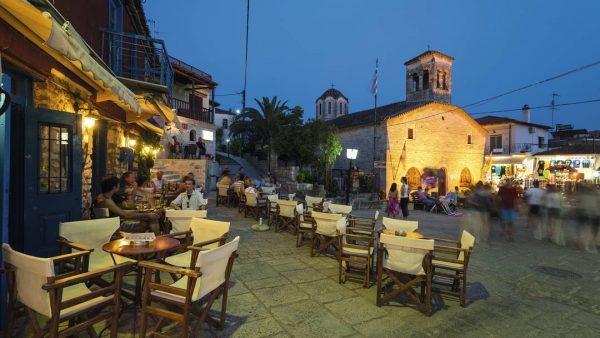 During the summer months Afitos is "flooded" by tourists. Restaurants with many awards, traditional tavernas, café and bars are waiting to offer to you unforgettable moments during your stay in Halkidiki. You are not allowed to enter the historic center of the village by car so you will have to park it on adjacent streets. If you find yourself in the village on August 15th don't miss the feast of Virgin Mary, a traditional feast with Greek music, dancing and food. Furthermore, throughout July and August take place artistic events within the Afitos Festival.
The sandybeach of Afitos is long and it has several beach bars which can offer sunbeds. Inside the sea there are a few places in where there are stones and the water deepens abruptly.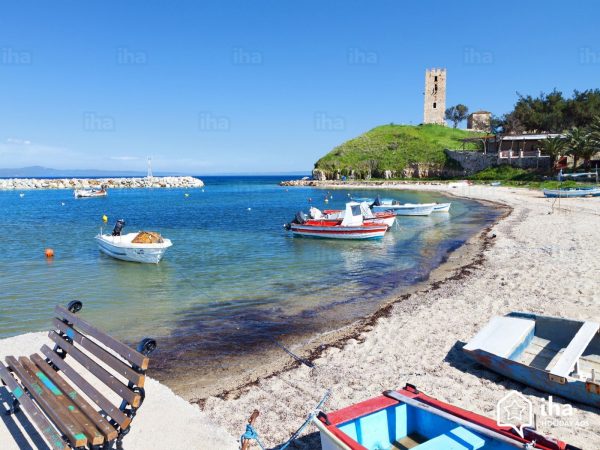 Afitos is just 3km away from cosmopolitan Kallithea with its lively nightlife and it is a good choice for your stay as in a short distance are located the beaches of Sani and Nea Fokaia. In Afitos there are luxury hotels and low budget rooms in order to peek the best for you during your holidays in Halkidiki.
Transfer Thessaloniki is the best way to discover this beautiful place! We are here to transfer you from Thessaloniki Airport to Afitos.  Your transfer, is our pleasure!