A walk on Queen Olgas Avenue offers the chance to visit several cultural and historical centers along with some important art Galleries. Most of them are housed in unique old buildings that still survive and make this city even more beautiful. Villa Bianca (Casa Bianca), the building that houses the Municipal Art Gallery is one of them. Vila Bianca, also known as Casa Bianca was the creation of the famous Italian artist Piedro Arrigoni. Its construction started in 1911 and was completed in 1913 by Ntemprelis Tzortzis Siagas after the city's liberation by the Greek Army.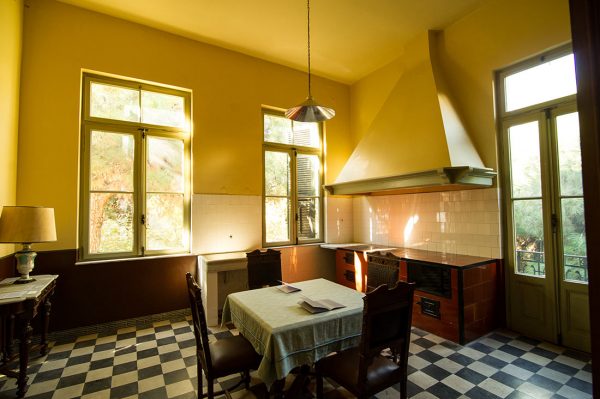 Dino Fernandez Diaz was the son of David Fernandez and a well-known factory owner. He was an Italian citizen and an outstanding member of the Jewish community of Thessaloniki. The house took its name from his wife's Blanche (Bianca) Meyer. As a prominent entrepreneur he owned a share from the historic "Olympos" brewery that was later merged with "Naoussa" brewery before being acquired by Fix. Vila Bianca is one of the finest examples of eclecticistic architecture in Thessaloniki. The house incorporates several elements from many different styles while stands for its beautiful balconies and open spaces. Baroque, Art Nouveau and Renaissance influences can be easily distinguished while the lack of symmetry in the front side of the building adds an eye catching feature.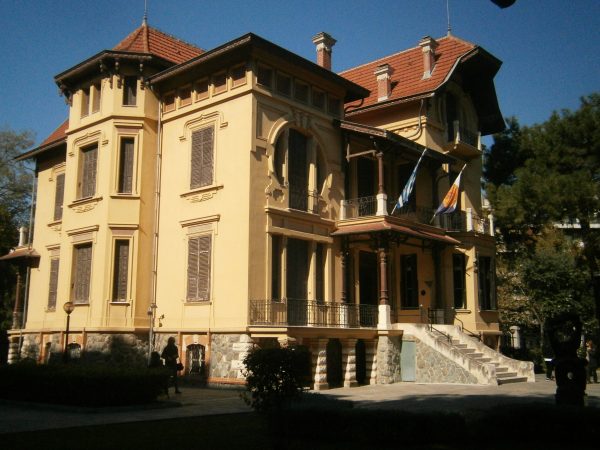 Like many other historic houses Vila Bianca also has a story to tell about the people that used to live in that beautiful mansion! Any reference to this eclecticistic masterpiece is related to the fate of the Fernandez family. The name of the family became wider known when Dino's Fernandez daughter, Aline, had a controversial relationship with Spyros Alibertis, captain of the 7th battalion of the Greek Army. Their relationship shocked the city's conservative society as a marriage between them would require Aline to be baptized, something that her family was not accepting. Extensive articles and reports to the press at that time were referred to this relationship as a social scandal since Aline was Jewish and Spyros Alibertis a Christian. Against all odds and despite the hostile social environment they secretly fled to Athens and got married in 1914. They later returned to Thessaloniki only after the situation had calmed down.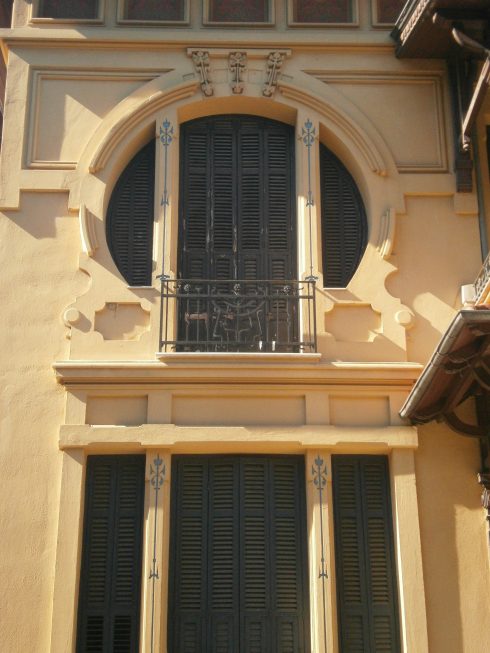 Transfer Thessaloniki is the best way to discover this beautiful house! We are here to transfer you from Thessaloniki Airport to Thessaloniki city center.  Your transfer, is our pleasure!