The city of Thessaloniki is known throughout Greece as the culinary capital due primarily to both Western and Eastern influences from the various cultures and people's that have made this cosmopolitan city a food forward city that treasures and showcases the best of local cuisine, agricultural products and food finished products in the country.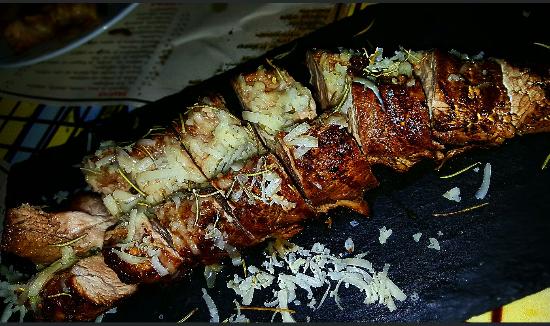 You can find out if it really lived up to all the hype of being the foodie capital of Greece and tasting some of the delicious food that our group will discover and eat along the way. Thessaloniki is celebrated for its many mezedes, or casual eateries around the city. Most featured different takes on local specialties of savory pies, kabobs or souvlaki, grilled fish like sardines, kalamaria gemista (squid stuffed with feta), melitzanosalata (smoked eggplant and walnut tapenade) and  bougatsa, a rich phyllo pastry filled with cheese, meat, or sweet custard and all the sweet pastry shops offering honey drip goodness of baklava in so many varieties like this display below.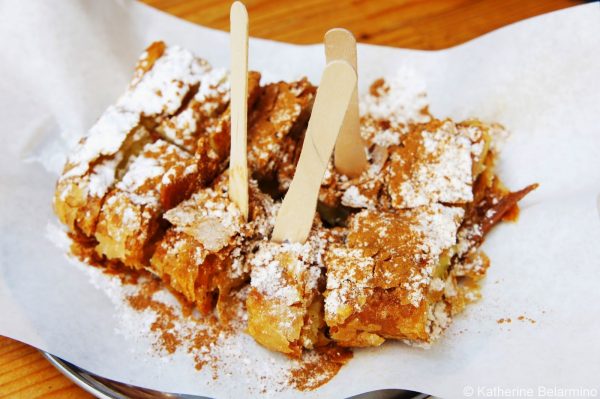 Try the street food and enjoy a nice Gyro or Souvlaki from the many take out places around the city. The coffee culture is very popular in Thessaloniki so enjoy the morning with a nice strong Greek coffee and a plate of bougatsa  – the traditional Greek pie filled with cheese, custard, minced meat or spinach. You must visit some of the café bars for mezedes and try the local ouzo or tsipouro at a the local ouzeris around the city, preferably along the waterfront area of the city. Need to run and pick up something to go, do as the locals and grab the popular ring bread, Koulouris with a yogurt-like drink called Ayran. In the mood for a sweet pastry, drop into any of the sweet dessert shops and order a trigona which is a syrup soaked baklava stuffed with cream.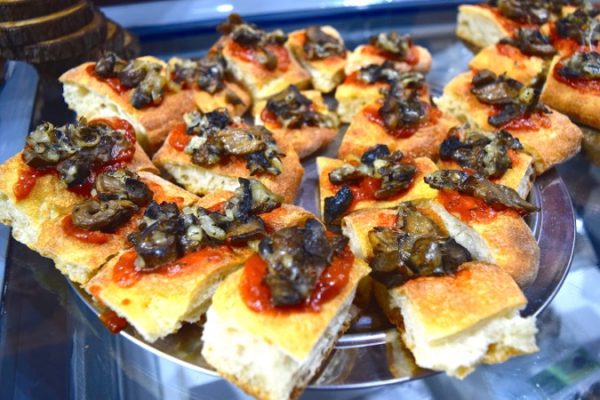 Transfer Thessaloniki is the best way to discover this beautiful places! We are here to transfer you from Thessaloniki Airport to the citycenter. Your transfer, is our pleasure!