Mountain or seaside? Beach bar or secret cove? Traditional villages or luxury resorts? Halkidiki caters to every taste.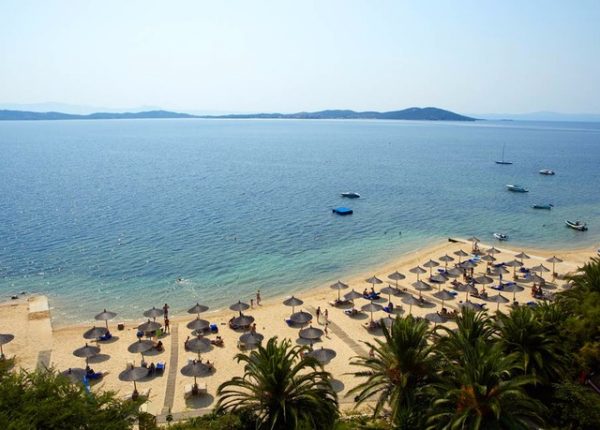 "There is nothing like Halkidiki," say the northern Greeks and they know what they're talking about. Get ready to succumb to the charms of its three beautiful 'feet': Kassandra, Sithonia, Athos. The first two don't discriminate, but the third is off limits to women, as it's home to the famous monastic state, Mount Athos. What will your holiday in Halkidiki look like?
Turquoise water, dense pine forests, dreamy hotels, small coves with fish tavernas and cafes, beach bars, archaeological sites, traditional villages in Sithonia, the Petralona Cave in Kassandra. A microcosm of miracles. Explore it with all your senses.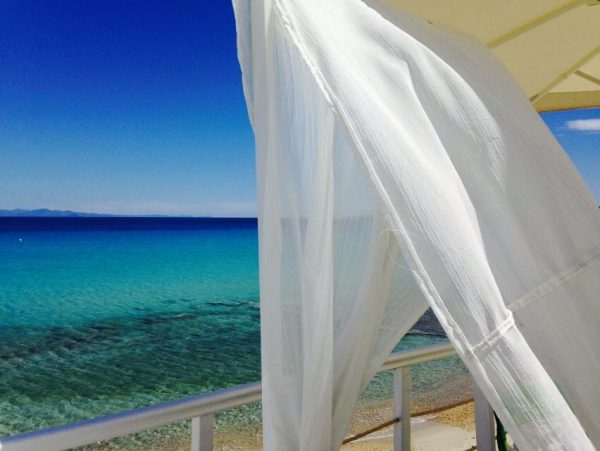 Swimming under the pines
Pine trees to the water's edge, white sand, beautiful bays, crystal-clear water, hidden coves. Halkidiki's beaches are numberless. You can't count them all, so just take out a map and mark it: Kavourotripes, Mikro (small) and Megalo (large) Karidi, Kalogria, Kriopigi, Agios Mamas, Sani… Dive into unspeakable beauty.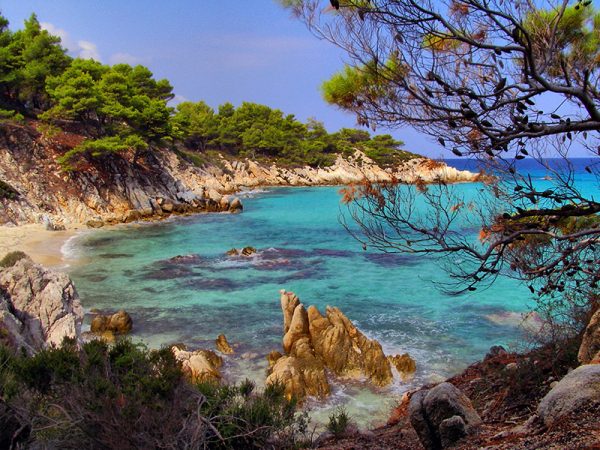 A five-star stay
Halkidiki tempts you to live a life of luxury at any one of its many luxury, beach resorts. High-end service, activities, spas and a plethora of unique experiences: private dining on the beach, soothing spa treatments, roomy villas right on the water, molecular gastronomy and renowned wines. You can also find private marinas, casinos, boutique shops, high-end bars and restaurants… the epitome of classic 5 star luxury in Northern Greece.
Tranfer Thessaloniki is the best way to discover this beautiful destination! We are here to transfer you from Thessaloniki Airport to this dreamy Halkidiki.  Your transfer, is our pleasure!