Thessaloniki is a beautiful city that lies on the shore of the Thermaic Gulf. Its seafront has always been one of the most often frequented places, both by tourists and locals. On a clear day, its magnificent view of the sea and the mountain of Gods, Olympus, will absolutely enchant you. On a cloudy or a foggy day, a long walk by the sea will give you the impression of being a special guest in a Theo Angelopoulos film. Heading from west to east would be the best way to make this long walk by the waterfront; it's not that big a distance but considering that you might need to stop a few times at monuments or other sights, you should probably leave a whole morning or afternoon just for that.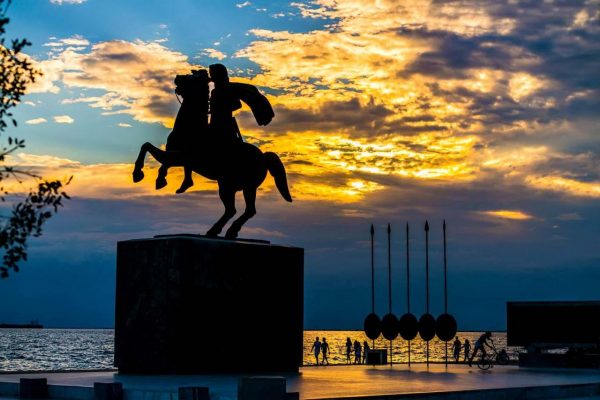 We suggest you start your walk at the 'Warehouses' that host the acclaimed Thessaloniki International Film Festival that takes place every spring and where's permanently located the Cinema Museum of Thessaloniki & the Museum of Photography, both worth visiting. You can have a rest or have a snack or a drink at the nearby restaurant/bar. After the recent renovation of the seafront, there are 13 themed parks to visit, to see the famous sculpture of the city, the "Umbrellas" and, if you are tired, to choose one of the 30 cafes facing the sea. A walk on the shoreline on foot or on your bike will relax you and improve your mood.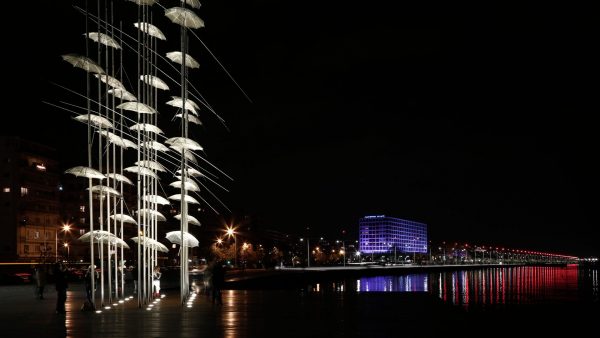 You can walk for a few minutes and enjoy the city view on your left hand looking up to Aristotelous Square. Straight ahead the city's symbol, the White Tower, is the first landmark of your little journey. Reaching it, you complete your walk on the old seafront. Now it is time to decide whether you continue your walk towards Thessaloniki's Concert Hall (Megaro Mousikis Thessalonikis) or go on board for a small cruise in the gulf. In the 3,4 Km which separate the White Tower from Thessaloniki's Concert Hall you can see and explore Alexander's the Great monument and park, the Zoggolopoulos' Umbrellas, relaxing theme parks, playgrounds, street artists, cafes, restaurants. Jogging, bicycling, skateboarding, play tennis or basketball, it's your option…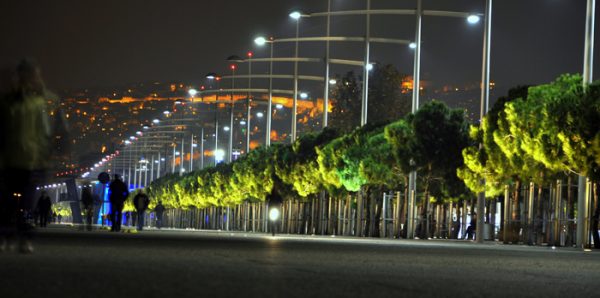 Transfer Thessaloniki is the best way to discover this beautiful seafront! We are here to transfer you from Thessaloniki Airport to Thessaloniki city center.  Your transfer, is our pleasure!