The Holy Monastery of St. John the Theologian, Souroti, Thessaloniki. Souroti is found around 28 kilometers from Thessaloniki, not far from the central road which links the city with the capital of Chalkidiki, Polygyros. The Holy Monastery is dedicated to St. John the Theologian and to St. Arsenios of Cappadocia. In the Monastery are the Relics of St. Arsenios of Cappadocia, which are found in the Katholikon, along with the grave of St. Paisios of the Holy Mountain, who reposed on July 12th 1994, and was buried next to the church of St. Arsenios.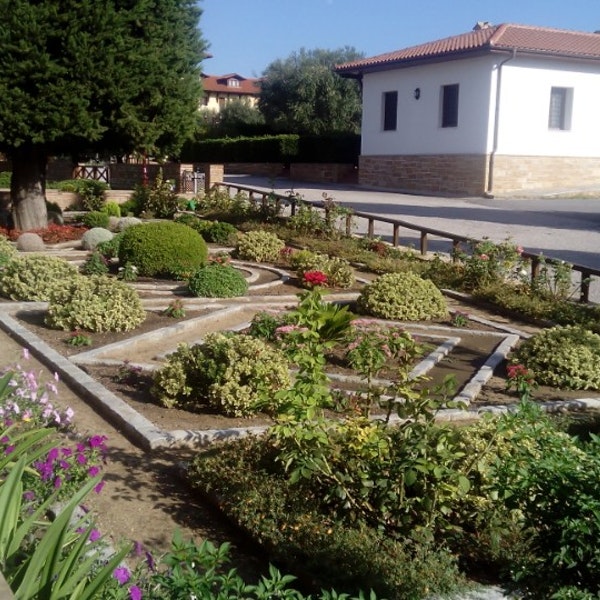 On the anniversary of St. Paisios' repose in 2014 (and before he was canonized a Saint), an estimated 120,000 people came to venerate his grave. Many miracles occur through the Saint's intercessions and through the soil from his grave, which pilgrims often take as a blessing.
Once, the Elder sick and was in great need of blood for his surgery. He had no relatives by his side (as he himself wished) and a group of novice nuns donated as much blood as he needed. He was very grateful for their support. Wishing to express his deep gratitude, he used to say that their kind support resembled a woolen sweater embracing his bare flesh; he wished to take it off and offer it to them in return, as an expression of his heartfelt gratitude.
He sympathized with the nuns who were facing insuperable problems in their effort to build their convent. So, he personally took the initiative to find a suitable area for its construction. He offered his assistance in every way he could; along with the building's foundations, he also laid its spiritual foundations by giving instructions for the proper functioning of the convent. Thus, the Elder established a strong relationship with the Convent of St. John the Theologian and remained by its side until his death.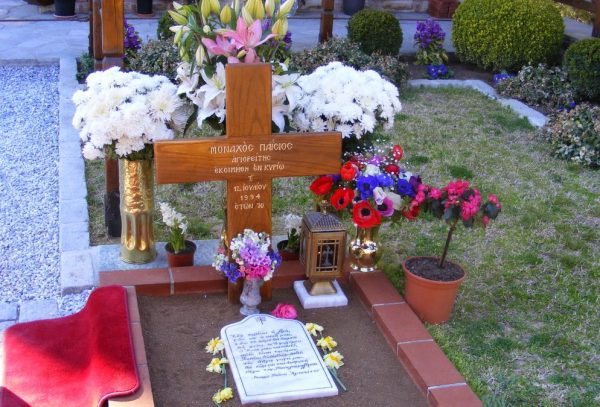 Please note that the Monastery is closed to pilgrims Mondays, Wednesdays and Fridays, while the schedule for the rest of the days is according to the following hours:
Winter hours:
Daily 10 am-1 pm and 3 pm-6 pm
Summer hours:
Daily 10 am – 1 pm και 5 pm – 7 pm
Transfer Thessaloniki is the best way to discover this beautiful monastery! We are here to transfer you from Thessaloniki Airport to Souroti.  Your transfer, is our pleasure!