Tsimiski Avenue is extended from Aggelaki Str. by the International Trade Fair area to Ionos Dragoumi Str., right after Venizelou Avenue. Along Tsimiski you will find many boutiques, fashion shops, delicatessens, large bookstores and errant venders. "Plateia" (Plaza) shopping mall, with the famous "Odeon" multiplex cinemas, is also located on Tsimiski Avenue, near Aristotelous Square. Moreover, Tsimiski Av. hosts many large and impressive department stores like "Nottos Galleries". If lucky, you may discover some brand names at real bargain prices there.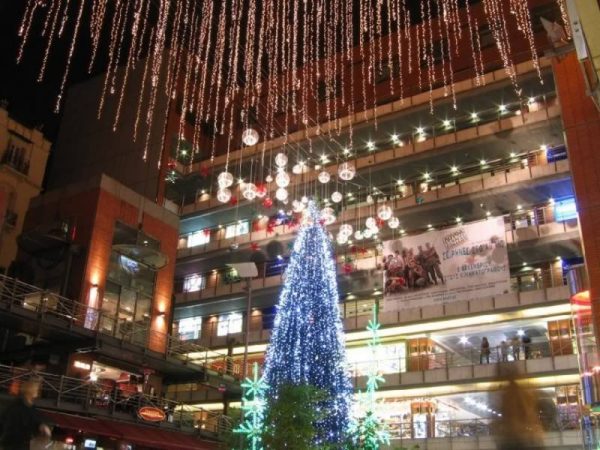 Your walk will most likely be accompanied by live music, since many local and some foreign less known bands perform on Tsimiski Avenue especially during the Christmas season but also throughout the year. Mitropoleos Avenue is almost parallel to Tsimiski Avenue but has lesser extent. This road, along with Ermou Street and Proxenou Koromila Street, are a much more expensive choice as it concerns fashion. On Mitropoleos Street the visitor will discover some of the city's known patisseries, branches of internationally known fashion brands and smaller boutiques. Most of the haute couture branches of the city centre though are located on Proxenou Koromila street, formerly known as The First Parallel. This street is also very popular with locals for its coffee shops and bars that stay open till late at night even on weekdays, so, if you feel like it, take a break and mingle with them in one of the stylish cafes.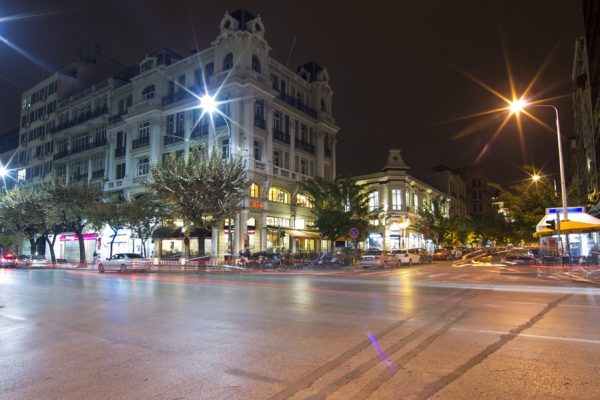 Agia Sofia Street should not be missed when it comes to shopping. Some less expensive fashion stores selling stylish clothes and accessories and one or two modern cafes and patisseries lie in this area. On the crossroad of Agia Sofia Str. and Ermou Str. you will encounter the well known Agia Sofia church which was one of the few buildings left intact by the Great Fire of 1917. On Agia Sofia square cast a glance at the sculpture named "Citizens" by artist M. Tzobanaki. it pictures residents reading a newspaper and it was placed there on 1987. Part of Agia Sofia Street has recently been restricted to cars and was made a pedestrian street, something that offers you the chance to take your time and have a look at the shops that mostly sell clothes, fashion accessories and shoes.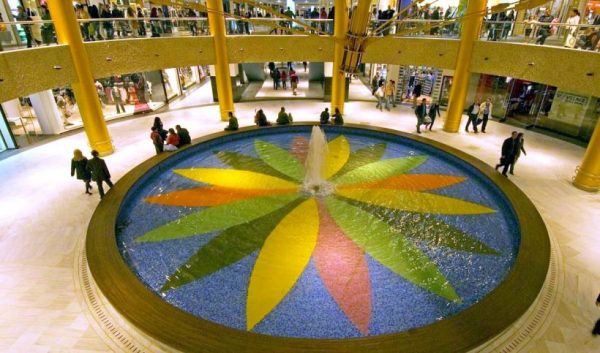 On the corner of Ermou and Agias Sofias Streets lies the known to the city's residents as "The Red House", a building of remarkable architecture dated back to 1928. This building houses many rumors and myths of being haunted and doomed.. On the neighboring to Agia Sofia streets and alleys, like Agias Theodoras the visitor can discover some more vintage fashion stores and boutiques.
Transfer Thessaloniki is the best way to discover this shops! We are here to transfer you from Thessaloniki Airport to Thessaloniki city center.  Your transfer, is our pleasure!