About the nightlife in Halkidiki, Greece The centre of nightlife in Halkidiki is Kassandra, the first peninsula of the region. There, visitors can find all-night clubs, lounge bars, seaside taverns and even beach bars that organize parties on the beach. Sani, Polychrono, Pefkohori and Skala Fourkas have lively bars to spend the night. The second peninsula, Sithonia, has more lounge nightlife. The most popular spot in Sithonia is Neos Marmaras, with nice cafeterias and bars. Alternatively, you can spend a more peaceful night out with a long, romantic dinner in the many taverns of Halkidiki. These taverns can be found in the seaside and the mountainous villages of the region and usually stay open till around midnight. Very vivid in nightlife is also the town of Thessaloniki, the largest town close to Halkidiki.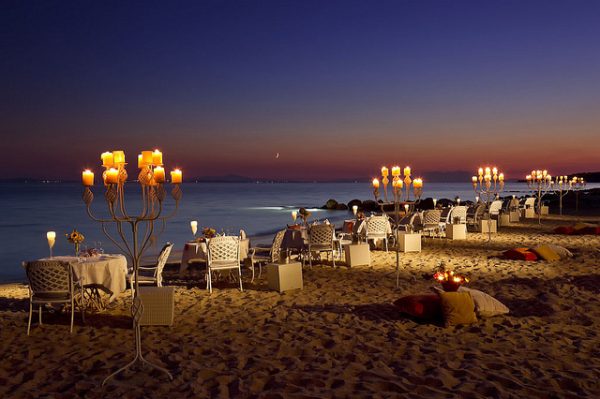 As it is part of northern Greece, Halkidiki, offers a cuisine with slight differences from the typical Greek cuisine, as it has been influenced in gastronomy and delicacies from immigrants of Asia Minor. Halkidiki restaurants can be found almost anywhere, from the seaside ports and beaches to the small villages in the mountains. The majority of Halkidiki restaurants are found on the coasts of the two touristic peninsulas, Cassandra and Sithonia. There are many traditional taverns in Sani, Fourka, Pefkohori, Neos Marmaras, Haniotis, Nikiti and other tourist places. Some luxurious hotels also have upscale gourmet restaurants that are in fact frequently awarded for their high quality. In the tourist places of Halkidiki, the dishes are the famous dishes served in other places of Greece. But in small taverns and special places, you can also find some different local specialties, such as goat seasoned with lemon, lentils with octopus and rice, or briam, a mix of summer vegetables and tomato sauce, baked in the oven. Also, for dessert try the extraordinary local spoon sweet with green olives. Here are our lists with restaurants in Halkidiki. Each restaurant is presented with detailed text, photos and point on Google map. If you have visited any of these restaurants, feel free to write your review. All request forms go directly to the restaurant manager so that you can make a reservation in person or ask them any question.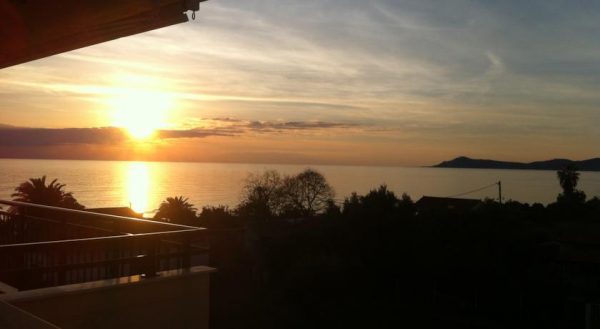 Transfer Thessaloniki is the best way to discover this beautiful places! We are here to transfer you from Thessaloniki Airport to Halkidiki.  Your transfer, is our pleasure!