Perhaps one of the most authentic experiences any food lover could get in Thessaloniki is visiting the city's historic open markets. The atmosphere, the people and the local delicacies will reward you! Modiano is one of the most traditional markets of Thessaloniki. It is located in the heart of the city and it has been part of the Thessalonians' life for about 80 years. Its construction started in 1922 and finished in 1930 by architect Eli Modiano. Coming from a renowned Jewish (Sephardic) family of Thessaloniki, Eli was the son of the banker Jacob (Yako) Modiano. He studied architecture in Paris, France and returned to Thessaloniki where he created some of the city's most important buildings, including the Modiano Market.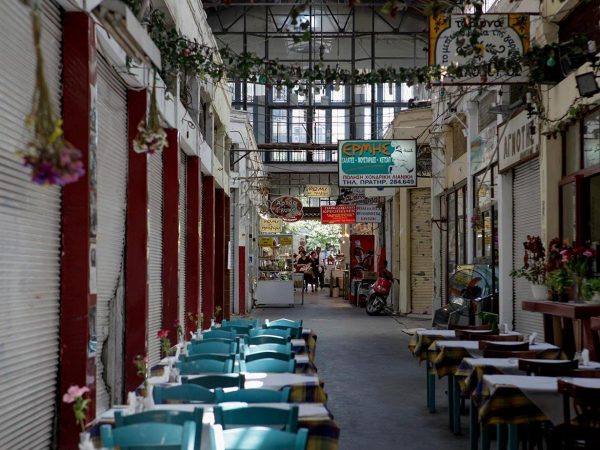 Most of the shops in Modiano market are food stores that sell spices, cheese, fish, meat, delicatessen products and so on. Among them, a fair number of small tavernas, restaurants and bars are also hosted here. A walk in Modiano will make you feel the spirit and scents of the old city of Thessaloniki as it truly is a living piece of history. Just a couple of minutes away next to Aristotelous Plaza you'll meet the oldest open market of the city, the historic Kapani. It has been around for centuries, long before the city took its modern shape while offering a wide range of products in relatively low prices.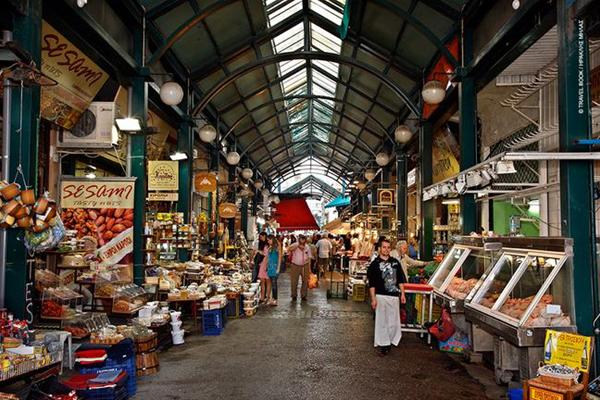 The scents of spices and fresh coffee is one of the first things you'll notice, and possibly one of the strongest impressions! A part of the city that remind us of the eastern legacy of Thessaloniki, a part of the city's soul that still exists in food and flavors, noisy markets and well hidden monuments. Keep wandering around and you may discover some beautiful -and forgotten- traditional coffee shops and small taverns that serve "Mezedes", small dishes of Greek delicasies! For those who wish to continue their walk in the city center, the paleochristian temple of Panagia Halkeon and the historic Ottoman building of Bey Hamam are just a few minutes away after Aristotelous Plaza. If you fell hungry, you can always visit Athonos plaza just a few minutes away!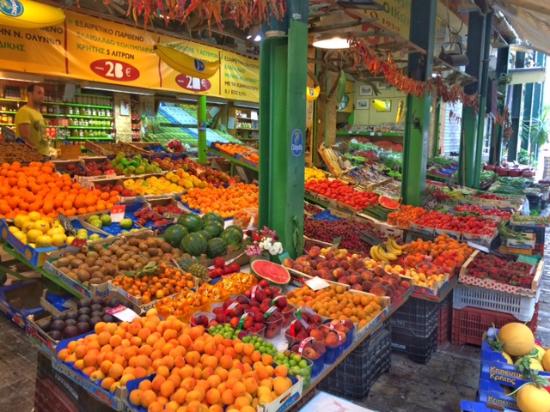 Transfer Thessaloniki is the best way to discover this beautiful market! We are here to transfer you from Thessaloniki Airport to Thessaloniki city center.  Your transfer, is our pleasure!