In Polichrono you should visit the beach in the village which is located below the main pedestrian street of the village. There, you can enjoy an afternoon or evening walk, a refreshing cocktail in one of the bars or dine with your beloved ones in one of the taverns or restaurants with fresh fish and traditional Greek cuisine. On the beach which is 7 km long, you are able to find water sports, sea bikes, jet ski rentals and of course many organized Beach Bars. In the coastal road of Polichrono during the summer, cars are prohibited so you will have to park your car in the nearby streets. The beautiful beaches in the region accompany the unique beauty of the landscape which is mainly consists of a pine forest.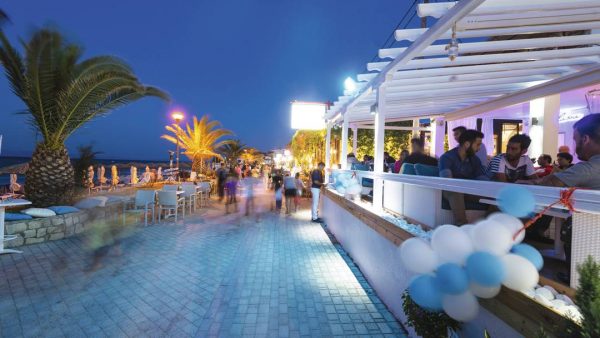 The area is famous for its history as many excavations have uncovered monuments probably of the ancient city of Neapolis which was a colony of Mendi and which is mentioned by Herodotus. You can visit the hill of the Acropolis of the ancient city, the ancient cemetery and the early Christian church with the marble columns that exists in Polichrono. Also in the village you will find the folklore museum with exhibits of the daily life of local residents. Furthermore you must visit the church of Agios Athanasios which was built in 1912, the square of the Born of the Christ with the church of the Born of the Christ which was build in 1863 and the open air olive mill with the press.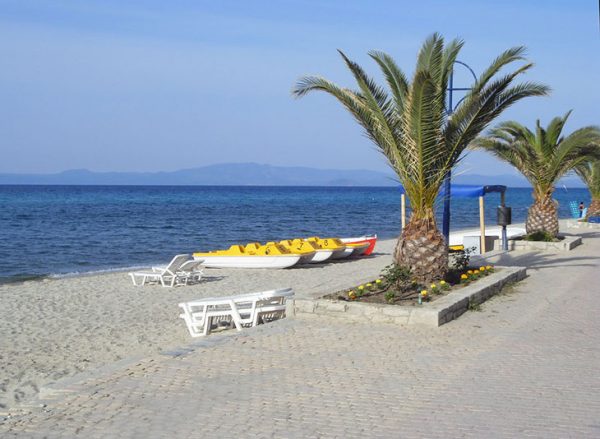 From Polichrono there is a road over the mountain which will lead you after 20 km to Fourka through Kassandrino village. In this way you will avoid the main road through Kallithea which in the summer is very crowded. The road is a little narrow but the route is picturesque.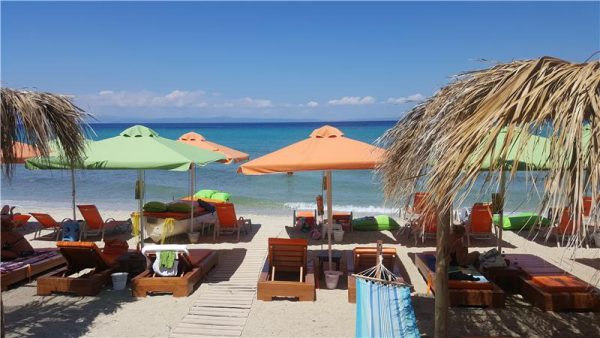 If you love nature, you should visit the unique small lake Mavrobara, located 3 km from Polichrono towards the mountain. You are able to walk or rent mountain bikes and enjoy your excursion to the mountain. In the area of the small lake Mavrobara, which by the way is the only lake in the first first peninsula of Halkidiki, a unique turtle species which is known as "Turtle of Mavrobara" and refers to the species "mauremys caspica" live.
Transfer Thessaloniki is the best way to discover this beautiful place! We are here to transfer you from Thessaloniki Airport to  Polichrono, Halkidiki.  Your transfer, is our pleasure!