Halkidiki is a location is full of rare natural beauty and magical coastline which hug the crystal clear beaches of Kassandra and Sithonia with the blue-green waters and golden sand.
The beaches of Halkidiki are waiting for you to explore them, swim, enjoy the sun and live, you and your family unforgettable experiences. During your vacations we suggest you to visit the beautiful beaches of the whole area, such as Glarokavos in Pefkohori, the beaches with beach bars in Paliouri, the beach in Sani resort, Ai Giannis beach, Spathies in Sithonia, Tristinika and Toroni, the exotic famous Kavourotripes beach, Karidi beach in Vourvourou and all the rest of 52 awarded with blue flag beaches in Halkidiki.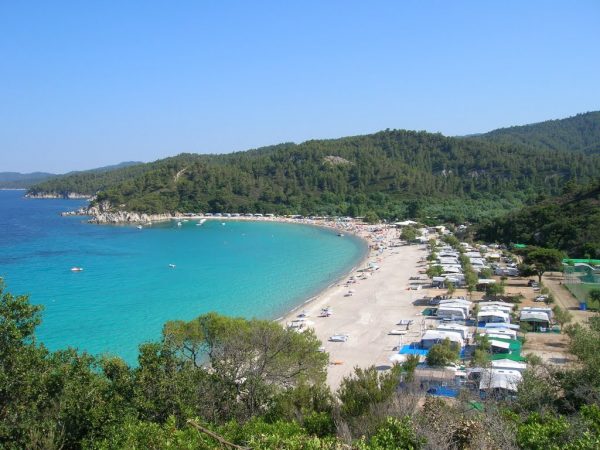 Most of the coastal villages in Halkidiki are organized offering visitors high quality travel services. In Halkidiki there are a lot of luxury resorts, hotels, villas and rooms for every taste. The first peninsula of Halkidiki, Kassandra, is cosmopolitan with a lot of villages which in summer period are full of travelers. Sithonia, the second peninsula of Halkidiki, offers a different experience closer to nature lovers with a lot of beautiful beaches.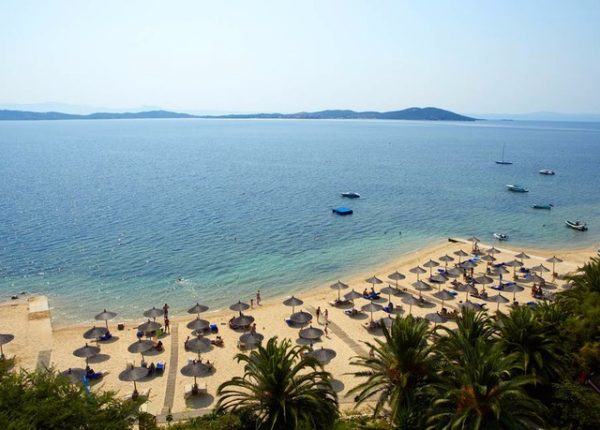 If you search for luxury hotel resorts we would suggest you the area of Sani where Porto Sani Village & Spa is located and also the area of Potidaiawith the famous Pomegranate Spa Hotel. In Neos Marmaras in Sithonia dominates Porto Karras and Villa Galini. Moreover luxury hotel resorts can be found in Kallithea, Pefkohori, Hanioti and other areas of Halkidiki.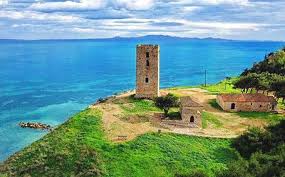 If you are looking for nightlife, Kallithea should definitely be your first choice. In crowded nightclubs of the area you could have fun until early in the morning. Halkidiki is also known for its good traditional food. You are able to enjoy the experience of total Mediterranean cuisine. Awarded restaurants are all over the area where you can enjoy traditional dishes. The most fresh fishes can be found in Porto Koufo. If you love camping and campsites we recommend you to visit Sithonia where there are organized campsites such as Kalamitsi.
Trasnfer Thessaloniki is the best way to discover this beautiful destination! We are here to transfer you from Thessaloniki Airport to this paradise places.  Your transfer, is our pleasure!