New Marmaras is the most cosmopolitan village in Sithonia. It is a modern seaside town, that many tourists visit every year, as a unique combination of mountain and sea. It is located on the southwestern shore of the leg, between Nikiti and Toroni, it is 100km far from Thessaloniki airport and 55 km from the capital of Chalkidiki,  Polygyros. It is built on three hills in the mountain – complex of Itamos or Ntragountelis.New Marmaras combines the charms of an island with the comforts and amenities of the land.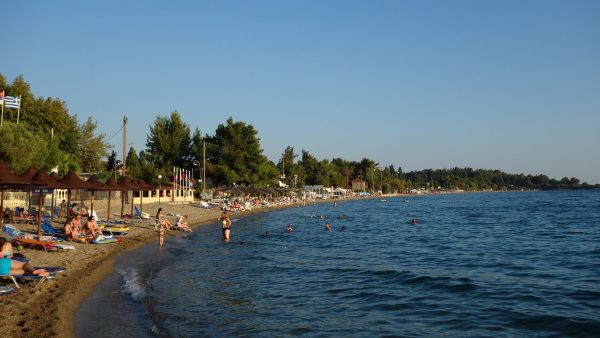 In the village visitors can find cafes, restaurants, bars, beach bars, banks, ATMs, pay phones, health centers, pharmacies, Internet café, post offices etc. Most cafes and taverns of the village are near the port and thus visitors can enjoy the wonderful view. For those who make family holidays, there are outdoor playgrounds for children and playgrounds, where children can have fun, while their parents rest, as well as amusement park. For the movements of visitors there are taxis, car or motorcycle rental agencies, small boats, that connect the village with Porto Carras complex, and bus routes to Thessaloniki and neighboring areas of Sithonia.
In Porto Carras hotel complex, which is 2 km far from New Marmaras, visitors can deal with all kinds of water sports or visit the golf courses, tennis and basketball courts and football fields, riding club, as well as the modern marina.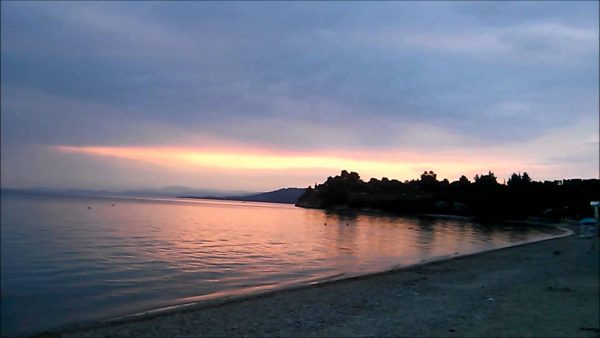 The beaches of Marmaras are known for their crystal clear waters. Indeed, all beaches are subjected to regular checks and have the blue flag of European Union. Around Marmaras, there are beautiful secluded beaches and enchanting coves, that visitors can reach by boat or by car.
Another point of interest is the uninhabited island "Kelufos" (shell) or "Chelona"(turtle), that took its name, because it resembles the shape of a turtle's shell. The magical seabed is even characterized as " paradise".
Another place you should definitely visit is "Parthenon", which is located at an altitude of 350m. It has been declared as a scheduled monument and it is renovated constantly. It is a unique excursion for walk, coffee or food, as it offers a unique view. Finally, in New Marmaras is the largest private vineyard of Greece with an area of ​​4,750 acres, which supplies the whole world with varieties of wines under the appellation "Porto Carras".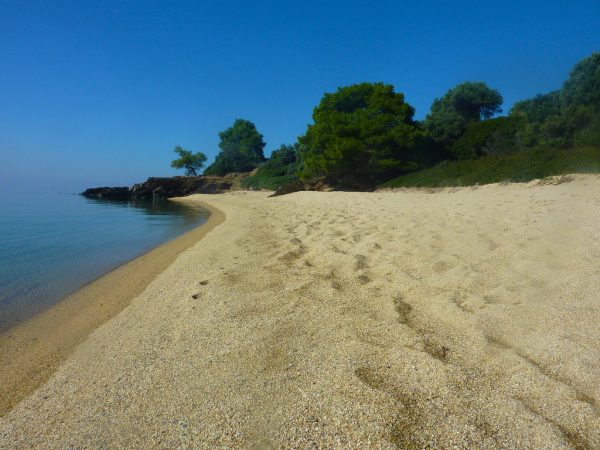 Transfer Thessaloniki is the best way to discover this beautiful place! We are here to transfer you from Thessaloniki Airport to Marmaras.  Your transfer, is our pleasure!