Fourka is located 100 km away from Thessaloniki and every year it attracts many tourists. The first thing the visitor meets, is its beautiful beach the so-called Skala of Fourka (Fourka Beach). The village of Fourka is situated at a distance of about 2 km. The natural beauties and the history of the village are combined with the modern hotel equipment and the nightlife. It is worth mentioning the friendliness and the traditional hospitality of the habitants, which provide the visitor with the best conditions to have a great holiday.
Flashback
Fourka does not lack of historical interest. An inscription, which is found in the cemetery's church of St. Athanasios, takes us back to the Roman years. The Byzantine findings that recently came to light in the ruins of St. Ioannis Temple, as well as the various chapels and houses –that are worthy for their architecture- are sings of the village's course through the years.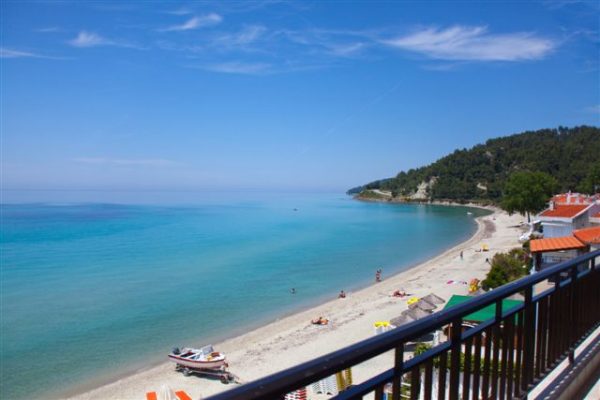 Natural beauties
A village full of green. A paradise with pinewoods, olive trees, and every kind of trees and flowers. A place where: The sunshines, the sea is wide, peaceful as a lake, decorated with diamonds. These words could belong to a poet. The sea is crystal blue and it has the "blue flag of Europe". It is also well combined with the pinewood of the mountain. This fairy world of beauty is concluded with the enchanting sunset. As the sun sets into the sea, red, purple and orange shades decorate the skyline.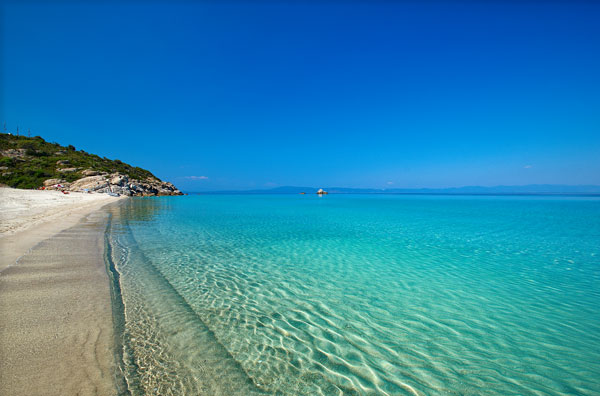 Cosmopolitan character
Apart from the natural beauty, the visitors are attracted by the excellent tourist organization. The modern establishments offer a pleasant and comfortable stay.Entertainment is very important for the visitor's satisfaction. Fourka has a great nightlife that satisfies everyone.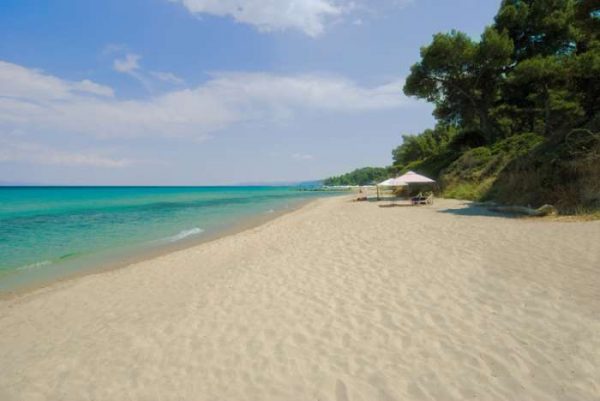 Transfer Thessaloniki is the best way to discover this beautiful place! We are here to transfer you from Thessaloniki Airport to Fourka.  Your transfer, is our pleasure!