This cave is located on the north side of the city of Kastoria ,before reaching the Monastery of Panagia Mavriotissa.The inside of the cave is divided in large parts of land and water, both adorned with impressive decoration of stalactites.There are 7 underground lakes, 10 rooms and 5 corridor–tunnels in the cave. Various paleontological remains have been found inside the cave of the Dragon, the majority of which, though, are cave bear bones (Ursus Speleaus). This species lived in Europe during the Pleistocene epoch and became extinct about 10,000 years ago.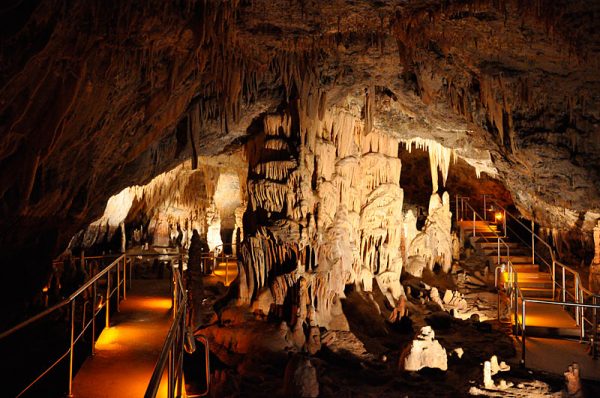 According the myth this cave was revealed by Kastor the first king of the city who was seeking to entertain his brother Polydeukes, but the presence of a dragon prevented him from approaching the cave.Then Kastor promised gifts to the one who was going to kill the dragon.After a while appeared a strong young man who finally killed the dragon and lead the king and the people to an unexpected treasure.As soon as they reached the inner of the cave they realized that there wasn't mud into it but gold!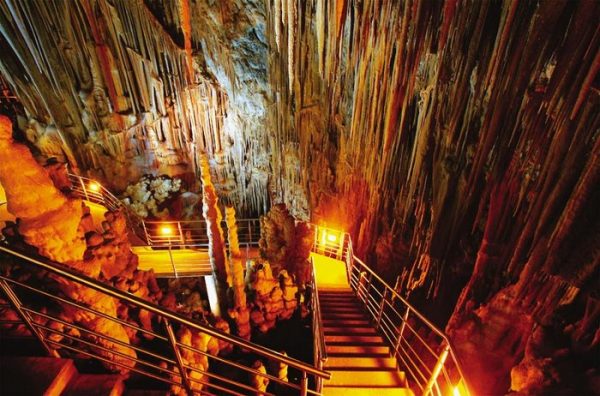 Back to reality!This cave has an accessible route of 300 meters long.Visitors exit the cave through an artificially made tunnel which is has a length of 35 meters. The route's natural beauty consists in the rich decoration of stalactites and stalagmites as well as in the 4 lakes which can be seen while walking through the route. During this walk, visitors pass through two beautifully constructed bridges (a solid and a floating one). The tunnel exit works also as a museum.It is worth mentioning that all necessary measures regarding the safety of the visitors have been fully taken in order to enjoy each and every moment inside and outside the cave!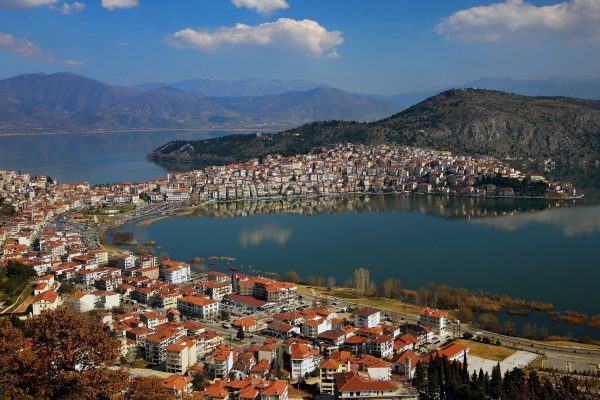 Transfer Thessaloniki is the best way to discover this beautiful cave in this beautiful city! We are here to transfer you from Thessaloniki Airport to Kastoria. Your transfer, is our pleasure!