Ammouliani is the only inhabited island of Central Macedonia with a permanent popoulation (600 inhabitants). It is located in the Gulf of Mount Athos and abstains 130km from Thessaloniki, linked by ferry boat to the opposite coast of Tripiti (Ammouliani- Tripiti 2 nautical miles). The ferry routes are regular and often during the day.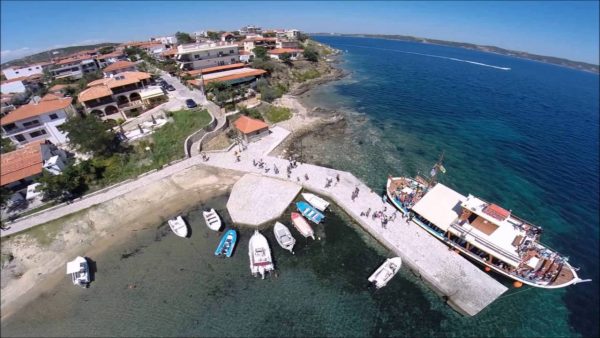 Ammouliani is located at Mount Athos Gulf of Halkidiki, an islands of 4.5 sq2/km with sublime beaches such as Alikes, Ag. Georgios, Megali Ammos, Karagatsia and lots of other small bays, where someone can enjoy the sense of sea. A crystal blue sea, abundant in fish, waiting for them who like to fish.
A rich sea bed with a lively underwater life, challenging those who love underwater fishing and diving.The green colour dominates all over the area, since the island is verdant with olive plantations. Paths inside the island give the opportunity to wander around away from the traffic. The ideal weather conditions from May until October make the island the ideal vacations spot.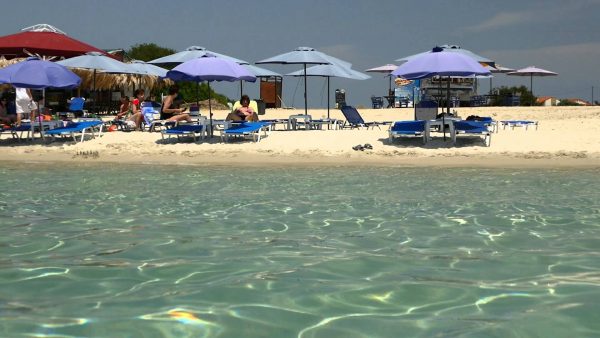 Mount Athos, which abstains just a few meters away offers to its male guests and pilgrims calmness and meditation, leaving the rest of the family on the island, enjoying the sea and the nature.Hotels, apartments, and campings can meet the accommodation needs of all guests and tourists. Cafes, Bars, Restaurants, Tavernas, Night Clubs, Super Markets, Folk Art Shops are ready to provide the best to our guests, combined with the famous island's  hospitality.
It wouldn't be an exaggeration to say that visitors of Ammouliani  can really enjoy holidays in a supreme combination. Transfer Thessaloniki is the best way to discover this beautiful place! We are here to transfer you from Thessaloniki Airport to  Halkidiki.  Your transfer, is our pleasure!