Agios Athanasios Pellas is a winter wonderland. Kaimaktsalan also, is a modern winter resort in Macedonia. Together they make a paradise for those sporty types who prefer cooler climes.  Kaimaktsalan is  one of the most up-to-date  ski resorts in Greece, at an altitude of almost 2,500m. It is a  luxury winter holiday destination suffused with style, high quality service and glorious mountain views. When you add in the important sights in the area, it's easy to understand why this has quickly become a popular snow-capped locale. Whether you're a ski aficionado, a foodie, an adrenaline junkie, or you simply want to be thrilled by  the wild beauty of Macedonian nature, this place is for you.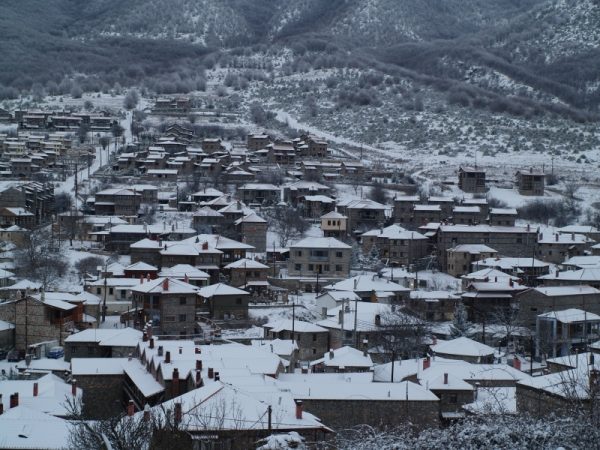 An excellent example of tasteful residential development and the epitome of understated elegance. Once an abandoned village dug into the mountain at an altitude of 1,200m, Agios Athanasios Pellas was listed as a 'traditional' settlement in 1992 when its new fairy tale life began. Today it is among the most up-and-coming  and rapidly growing winter destinations in Macedonia, with traditional local architecture, sloping rooftops, cobblestone streets and high standards of service.
Kaimaktsalan: The highs of skiing
A favourite destination for skiing enthusiasts, Kaimaktsalan is the only ski resort in Greece where a skier can reach an altitude of 2,480m. It keeps long hours, has incredible snow quality and, if that's not enough, the landscape of the eastern foothills of Mt Voras will blow your boots off!  Kaimaktsalan (meaning white peak) has trails for all levels, from bunny to advanced, a chalet, ski and snowboard schools and equipment rental to suit all your alpine aspirations.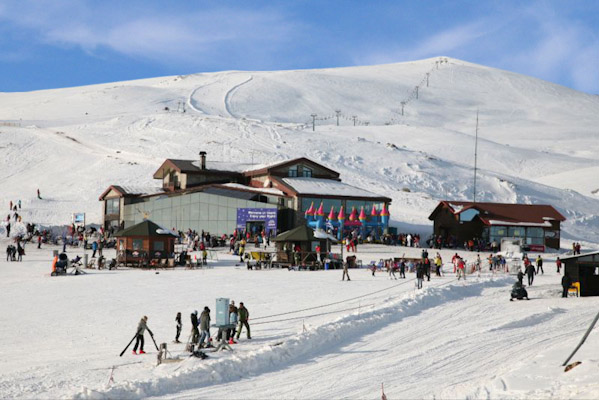 Aridaia's hot springs: Nature's elixir
Who wouldn't want to soak in these thermal springs? The natural warm pools are found among beautiful streams, waterfalls and snow-laden branches of pine. It's the ultimate spa, with the mist rising around you from the mineral springs. Walking in the gorge, rock climbing and mountain hiking, everything is possible at Pózar Thermal Baths. All you have to do is make your dream holidays in Macedonia a reality!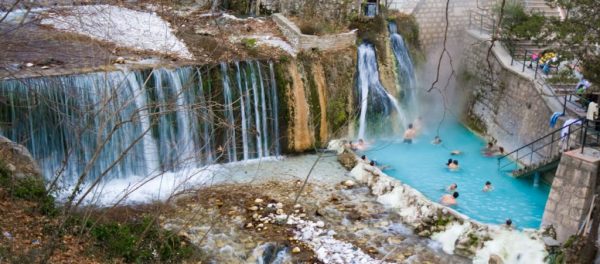 Transfer Thessaloniki is the best way to discover this beautiful destinations! We are here to transfer you from Thessaloniki Airport to this majestic mountains.  Your transfer, is our pleasure!