Even when winter is here, there is no need to put away your suitcase and camera, put your warm clothes on and be ready to start new adventures around some of the most loved places around Greece. One or two day trips can always be a break through everyday life, so grab the chance and meet Kastoria, Nymfaio or Metsovo this time.
Kastoria is one of the most beautiful places located in north-west Greece. The knowledge of fine fur made Kastoria the center of the Greek fur trade from the 17th century onward, which means besides sightseeing you can always have time for shopping, even in a small town like that! Also known for the 54 Byzantine Churches, some of them more than 1000 years old, offers visitor the chance to visit some of them. Before you go don't forget to take a lakeside walk to enjoy the view and other special places located nearby, as the old town and the cave of the dragon.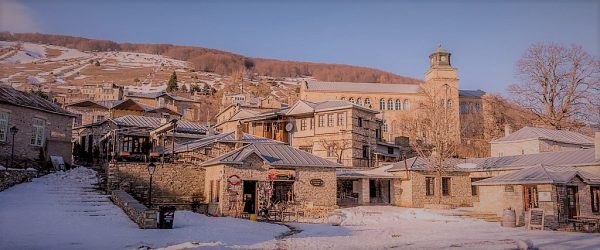 Nymfaio is a small stone village, located in highland of Florina. For adventure lovers is one of the most attractive places as you can enjoy mountain biking like nowhere else and discover different paths inside the Forest of Oxia, as it is called, where you can also visit the environmental sanctuary of Arcturos and find out interesting things about bears life. Having a stroll around the village offers you the opportunity to take pictures of the local stone houses and taste the local cuisine.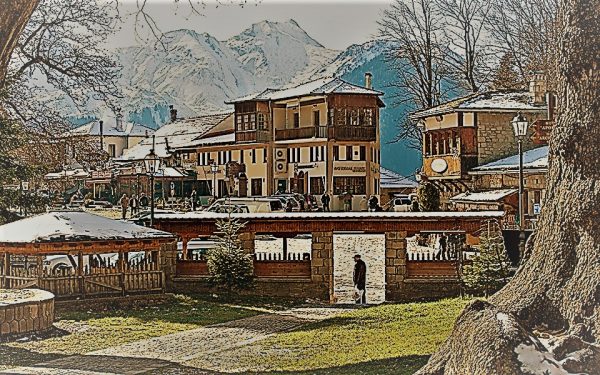 Metsovo is a mountainous charm, which is located in the Mountain Range of Pindos. During winter is usually wrapped in the snow, but this must not be a barrier to tour this gray stone village, taste its local gastronomy and revive your senses by hiking mountains or skiing in one of its centers.
Transfer Thessaloniki is the best way to discover these beautiful places! We are here to transfer you from Thessaloniki Airport or Thessaloniki city to the place you choose with pleasure and convenience. Enjoy your stay and live more than just a transfer!