Chalkidiki – the three-pronged region in Greece's north – is especially rich in sparkling sands. But it would be a crying shame to head straight for the sunlounger in a region that ripples with vineyards, groans with ancient history and has terrain ripe for diving, kayaking and cycling.
Why admire the shimmering surface when you can dive straight into it? En route to Chalkidiki's middle peninsula Sithonia , stop off at  Nikiti, one of the first stops as you drive into Sithonia.There you can find expert-packed outfit and arrange diving expeditions geared towards first-timers and kids.One-day diving excursions can give you the chance to glimpse scorpion fish, sea bass and a sea floor fluttering with anemones.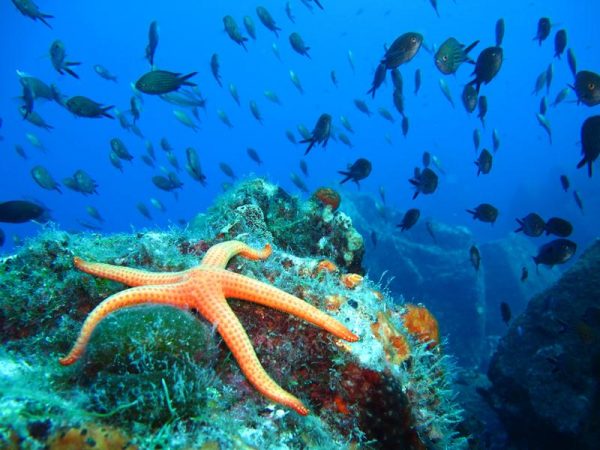 On Kassandra, the westernmost tendril of Chalkidiki, there are much more rewarding ways to break a sweat than sunbathing. Feel the heat on a mountain-biking tour in the pine-forested interior of the peninsula. The so-called 'camel's hump' of Kassandra is sure to set thigh muscles screaming, but the agony and burnt rubber are well worth it once you catch sight of the glowing Thermaic Gulf. Major roads in Chalkidiki hug the coast, so mountain biking the interior offers views that are inaccessible to drivers.

Embark on an odyssey out of your comfort zone and test your survival skills. Group sailing and camping excursions will take you to the small islands that glitter between Kassandra and Sithonia. Keep in mind that this is no luxury island hideaway: think survival skills, spear fishing and awe-inducing silence.
Exploring a private cove doesn't have to demand a celebrity budget. Down a steep, dusty road on Sithonia's northern coast lies Porto Elea , a camping spot so glamorous that even tent-phobics will want to settle for a long stay. Embrace your inner A-lister on the private white-sand beach with on-site cocktail bar, feast on quality Greek cuisine in the homely taverna, and be soothed to sleep by a chorus of crickets after dark.

If you've ever dreamed of sailing into the sunset, you can paddle towards that golden horizon on a kayaking tour. You will have the opportunity of three-hour guided excursions from the village of Vourvourou on Sithonia; they are perfectly timed to see copper-tinged light dappling the waters of the Aegean.
Last but not least you can relax plus try various water activities. Watersports in Chalkidiki are found in the most popular resorts of the region, including Sarti, Kallithea, Neos Marmaras, Vourvourou, Haniotis, Perfkohoti and others. These watersports include many games, such as ringos, speedboat and jet ski.
Transfer Thessaloniki gives you the opportunity to experience all these "different" activities!We are here to transfer you from Thessaloniki Airport to Chalkidiki and back!Your transfer is our pleasure!!