In the center of Thessaloniki in Fragon St in one of the most historic corners of the city lies a temple that will pleasantly surprise those who will discover it… Hidden among tall, modern constructions the Temple of the Immaculate Conception (devoted to Virgin Mary) represents an entirely different style and philosophy in a city dominated by Paleo-christian masterpieces.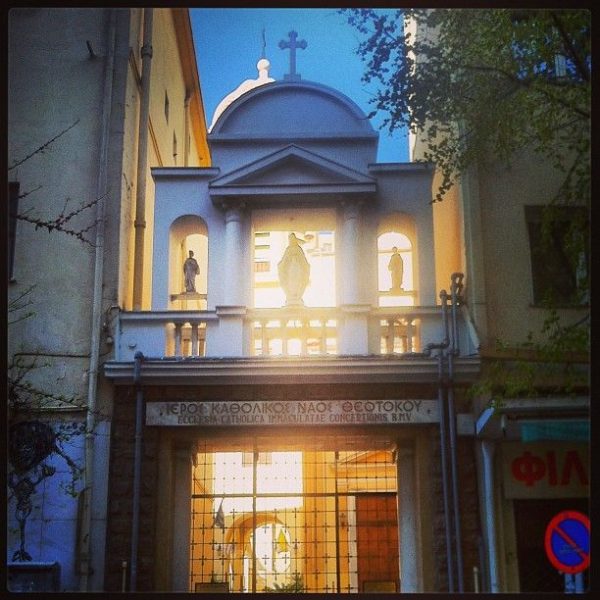 Built in 1899 the temple was the design of Vitaliano Poselli, a well-known architect that is responsible for many of Thessaloniki's architectural treasures as he was invited by the Ottoman administration in order to modernize many of the city's public buildings. An older temple that was built in 1743 existed at the same location. The main characteristic of the building is the three aisled basilica along with the semi dome that leads to the side arches of the structure. Stylistically it follows renaissance standards while its architectural influences can be found on European countries, especially France. The interior decoration of the church is impressive and interesting because of its differences compared to the majority of the city's religious sites. Rows of Corinthian style columns welcome all those who enter. At the center of the Altar (Holy Temple) lies Virgin Mary's figure while the statue of Paul the Apostle will definitely draw your attention. The beautiful Vitro glasses at the temple's windows offer some really impressive views as natural light enters the building!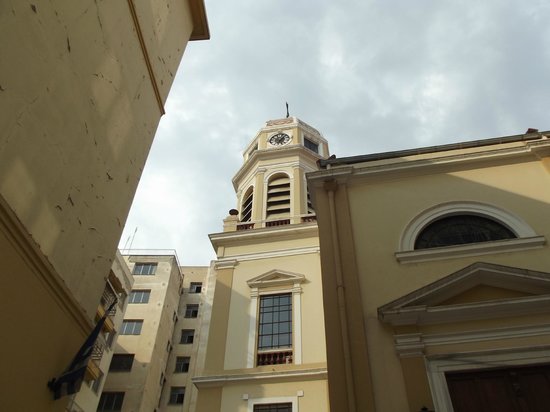 The temple of Immaculate Conception belongs to the Apostolic Vicariate of Thessaloniki (Apostolicus Vicariatus Thessalinicensis) a name that takes us back to the 8th century AD. Its modern administrative structure was given in 1926, the year that was officially founded. The church remains active until today while being run and preserved by the small Catholic community of the city. Don't miss the opportunity to spend some time in this well hidden architectural and cultural gem.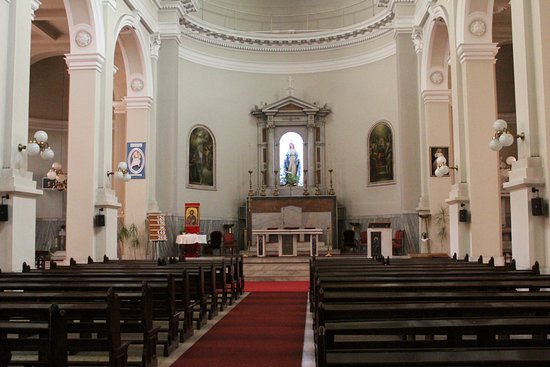 Transfer Thessaloniki is the best way to discover this beautiful church! We are here to transfer you from Thessaloniki Airport to Thessaloniki city center.  Your transfer, is our pleasure!