Built in 1444, Bey Hamam is the oldest off all the Ottoman baths in Thessaloniki and one of the most important buildings that integrate Ottoman architecture. It is located in the center of the city north of Aristotelous Plaza right across the paleo-christian temple of "Panagia Halkeon". An architectural jewel at the center of the city. Bey Hamam was constructed by Murat II after the Ottoman invasion in 1430. The baths are considered among others, a basic element of the Ottoman culture. In terms of art and decoration they are considered unique for their impressive colorful designs and wall paintings that include rich series of painted depictions of plants and other elements.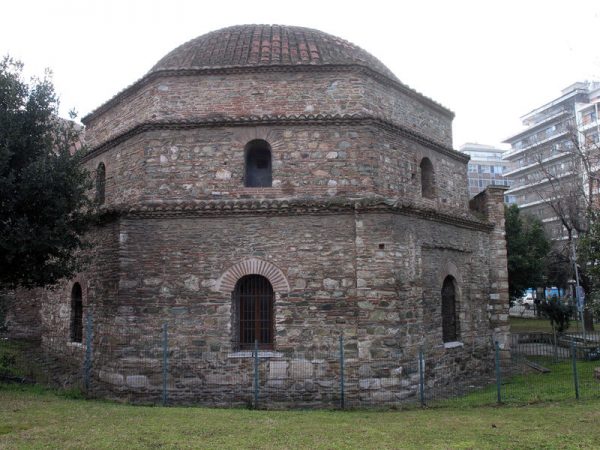 Marble basins and low marble benches can be found in most rooms while the traditional massage table in the center of the main room still survives. Some of the rooms have beautifully decorated domes with small openings on the top that allows natural light to enter thus creating a beautiful sight! Separated sections without any contact between them were available for men and women. The entrance to the men's section was the main entrance that was looking towards the main Egnatia Street, while there was another one to the north of the building designated for the women.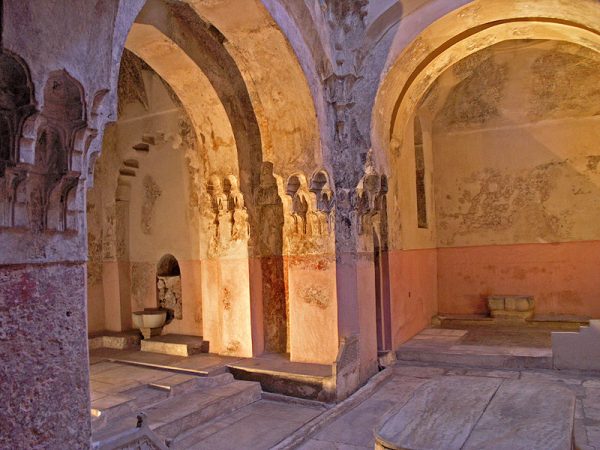 The reason Thessaloniki had so many baths was the importance given by the Ottomans in these structures. Apart from their crucial contribution in terms of personal hygiene and wellness, they also had a symbolic, almost spiritual meaning as a ceremonial cleansing, a form of purification. Furthermore they had always been an important social outlet for women and an opportunity for them to socialize. What is quite surprising is that the baths remained in usage until the mid- 1960's under the name "Paradise Baths". Today they are still being used for several cultural events, galleries and temporary exhibitions.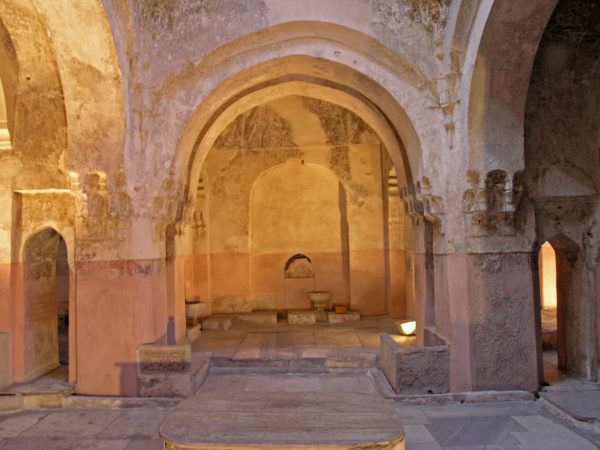 Don't miss the chance to spend some time visiting Bey Hamam. The site is really easy to find, it is easily accessible and worth looking, while there are many interesting places and monuments all around! Right next to it you will find a beautiful cafe where you can enjoy your coffee of drink. On the upper floor you'll have the chance to see the doms of the monument.
Transfer Thessaloniki is the best way to discover this beautiful monument! We are here to transfer you from Thessaloniki Airport to city center. Your transfer, is our pleasure!