"There is nothing like Halkidiki", is a very common phrase for northern Greeks and widely acceptable from everyone decides to visit this beautiful place. Get ready to meet its three unique peninsulas, namely Kassandra, Sithonia and Athos. Kassandra and Sithonia can be visited by everyone, but the third is off limits to women, as it is home to the famous monastic state, Mount Athos. What exactly you expect to see once you decide to visit Halkidiki will be blue-green water, dense pine forests, dreamy hotels, small coves with fish tavernas and cafes, famous beach bars, archaeological sites, traditional villages in Sithonia, as well as the Petralona Cave in Kassandra. Each and every place in Halkidiki offers you different, unforgettable experiences. Explore it with all your senses and build your own memories. Pine trees reaching up to the water's edge, beautiful golden bays, turquoise water and hidden coves compose the best scenery for your holidays. Halkidiki's beaches are so different and so many that you can't possibly count them all, but take out a map and have a go to explore some of them by yourself; Kavourotripes, Akti Kalogrias, Kriopigi, Agios Ioannis, Sani…are just few suggestions. Just dive into as much of them as you can and you will never regret it!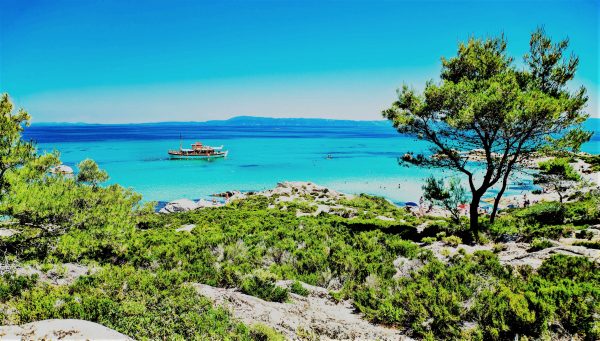 If you are fond of luxury relaxing vacations Halkidiki is the perfect destination for you! Its many luxury beach resorts offer high-end service, special spa treatments and plenty of unique experiences depending on your lifestyle. There you will have the opportunity of a private dining on the beach during sunset, taste molecular gastronomy and renowned wines. You can also choose to stay at beautiful bungalows right on the water, visit private marinas and spend some lovely moments with your friends and family. Casinos, boutique shops, famous bars and cosmopolitan restaurants are for those of you who prefer intense nightlife and cosmic holidays.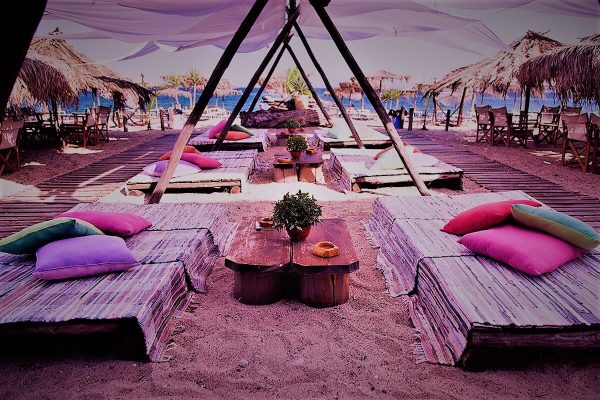 While visiting Halkidiki, sightseeing-lovers will have the chance to visit one of the most stunning caves in Europe, as well as one of the most impressive attractions in the area which is nothing else but the Petralona Cave. Thanks to its wealth of fossils in combination with the discovery of a human scull that dates back approximately 700.000 years, Petralona Cave is referred to as one of the most important Caves of Greece. Here you'll have the opportunity to observe unique masterpieces sculpted over the years by nature's own hand; stalactites that sparkle in the dark and dazzling 'dwarf stalagmites'.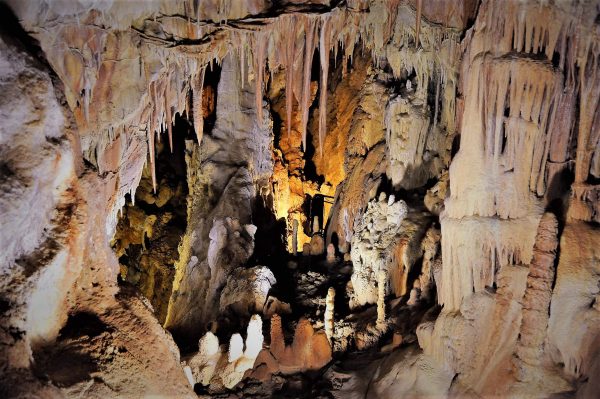 Villages of Halkidiki are also of  a great interest for those of you who would like to learn more for traditional architecture of typical Macedonian style and enjoy some of your spare time in a picturesque landscape. The area's main characteristic is buildings with narrow facades and small colorful balconies. In Halkidiki villages are seperated in three categories: Mademohoria, Zervochoria and Fishing villages. Mademohoria take their name from the Turkish word for mine and they enjoyed great prosperity, while taking advantage of silver extracts. Most of the locals were fine workers in such villages as Galatista, Vavdos, Stagira, Horouda, Ierissos etc. Geroplatanos and Paleochora are known as Zervochoria and due to their mountainside position offer to the visitor a great sunrise view. Traditional picturesque seaside villages were home to fishermen families. Each and every smaller village used to have its own little harbor, where fishermen moored their boats after returning from the sea. Most of these villages have the prefix "Neos" or "Nea", which means new, declaring their fresh start after leaving their old places in Asia; like Nea Moudania and Nea Triglia.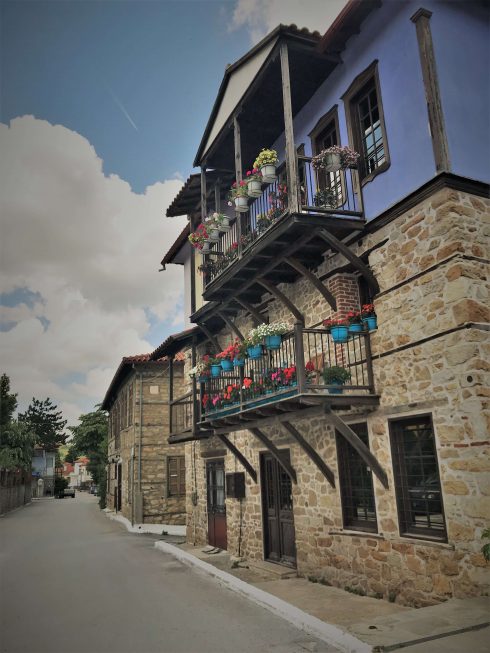 Transfer Thessaloniki is the best way to discover this beautiful place! We are here to offer you more than a transfer from Thessaloniki Airport to Halkidiki.  Your transfer, is our pleasure!