As Summer is not far, I would like to grab the chance and give you some ideas for the upcoming vacation! You may know that Halkidiki is usually described as Northern Greece's paradise. Holidays to Halkidiki take you away from Greece's popular islands, and let you explore an up-and-coming part of the country's mainland.
Kassandra
The first peninsula of Halkidiki, called Kassandra, is the most popular of the three. Visitors tend to visit more and more the town of Hanioti, with its village square and evening markets, as well as its great sandy beaches. Then there's sophisticated Sani, a purpose-built resort that's fronted by a Blue Flag beach and a yacht-filled marina. Last but not least, Kalithea, which may be your bet if you're looking for a lively after-hours crowded scene.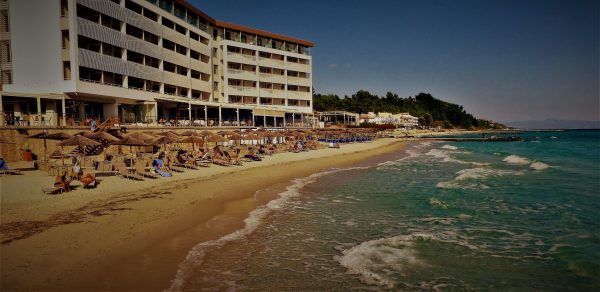 Kallithea
Kalithea is a modern seaside town on the east coast of the Kassandra Peninsula, way up in northeastern Greece. There's plenty of late-night clubs and stylish bars, plus a charming old town where lovely traditional tavernas serve up authentic Greek cuisine. If you follow the long, sandy beach you will find many luxury hotels for all tastes and needs, and while it's all go here, you're just a 5-minute drive from the old-world charm of Afitos village.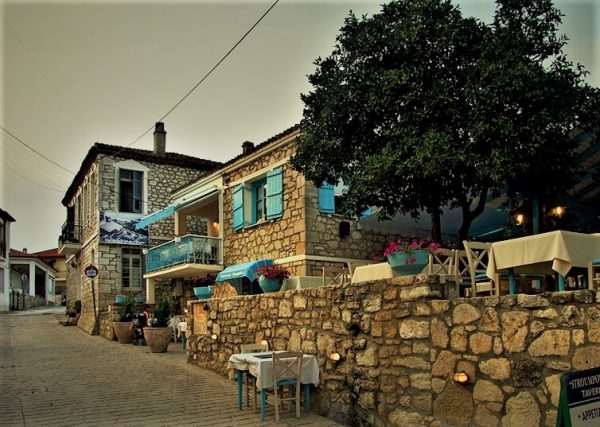 Afitos
Afitos sits on a cliff on the eastern side of the Kassanda peninsula in Halkidiki. Although it's an old, rustic village, hopefully has preserved its stone-built houses and cobbled,picturesque streets untouched. This peaceful and beautiful place in combination with friendly locals offers you the best option of keeping good time into the local cafés and tavernas in and around the main square.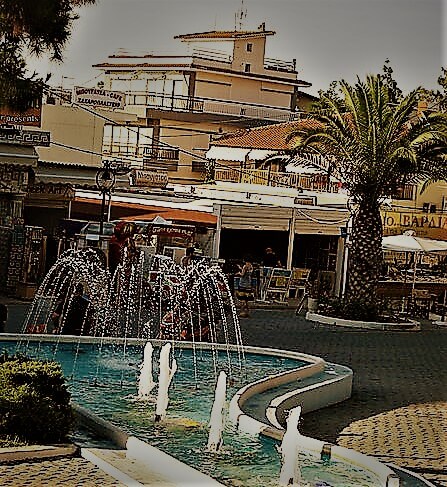 Hanioti
This village on Halkidiki's western peninsula has an old-fashioned feel, thanks to its winding streets and café-lined square, ends to a hotspot for the area, which is its famous fountain. This place can easily be characterised as a pretty modern affair. That means you'll find all the trappings of a 21st-century town like large shopping centres and bustling cafés and restaurants – they're mostly along the main road, which stretches for over a mile. There are also late-night bars and shops down here. All the above describe the reason why Hanioti is mostly loved by families.
Pefkochori
Pefkochori or Kapsochora, as it is called by the locals, is situated on the Southeastern part of Kassandra's Peninsula and is known as the second most cosmopolitan place in Kassandra during Summer. There you will find from typical rooms to rent to organized luxury hotels according to your needs. Except from the beautiful pebbled beaches you will also enjoy the spectacular view of Sithonia as well as the peak of Mount Athos. Pefkochori is also loved for its vibrant nighlife and some of the most delicious pizzerias in the area.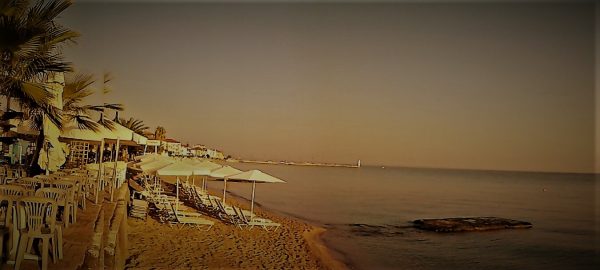 Tranfer Thessaloniki is the best way to discover these beautiful places! We are here to offer you more than a transfer from Thessaloniki Airport to each and every place of Halkidiki .  Your transfer, is our pleasure!