The Archaeological Museum of Thessaloniki is a state museum of the Ministry of Culture and has been an autonomous unit since 2001. It has been housed in a building, designed by architect Patroklos Karantinos since 1962 and it has been designated as a listed monument of modern heritage, as it is one of the most representative examples of architectural modernism in Greece. Its collections include artifacts and assemblages from excavations conducted since 1912 by the Greek Antiquities Service throughout Macedonia. The museum also houses objects that used to be part of private collections and were later donated to it.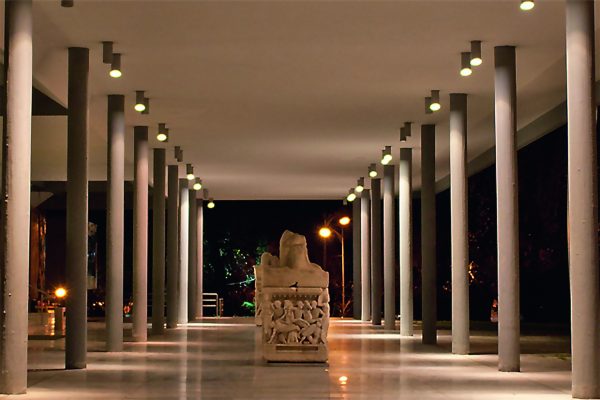 The Archaeological Museum of Thessaloniki invites you to an exciting journey to the past of the charming capital of the North. History magically unfolds in the museum halls revealing precious treasures made of gold, unique works of art and everyday objects from prehistory to late antiquity.
Take a deep breath and dive into the past, as the Museum's tour begins from the lower level, with the exhibition "5000, 15000, 200000 years ago". The exhibition deals with every day life in prehistoric times. Observe the first creations of the prehistoric man, its first vessels (which include a baby bottle), tools and jewellery and learn everything about the prehistoric household thanks to an audiovisual installation. Wander around the Roman monuments of the city and get familiar with the people who had a key role on its history: Cassandros' wife, Thessaloniki who gave her name to the city, Alexander the Great and all the Roman emperors who left their mark on the city!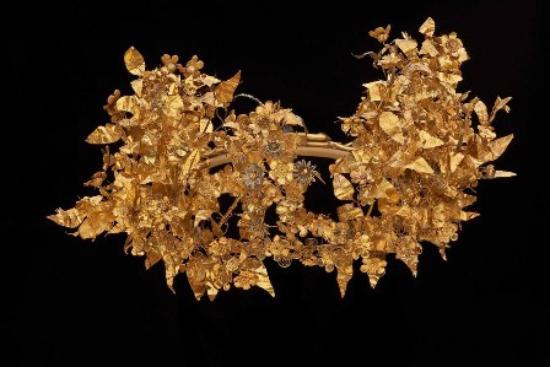 Visit the museum's most impressive exhibition with the largest collection of golden Macedonian crowns in the world! Discover those elaborated, full of grace and delicate silversmith works of art and reveal the secrets of their owners! Although the exhibition is dedicated to gold artifacts, the most famous exhibit is the bronze Derveni krater which depicts the sacred marriage of Dionysus and Ariadne, a unique inspiration of the krater's artist. Don't let the golden colour of the vessel deceive you! It is made of cooper and tin and there is no trace of gold in the alloy!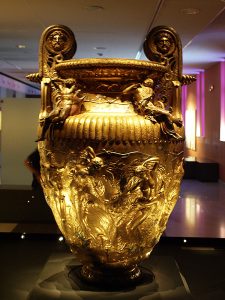 Transfer Thessaloniki is the best way to discover this beautiful museum! We are here to transfer you from Thessaloniki Airport to city center.  Your transfer, is our pleasure!